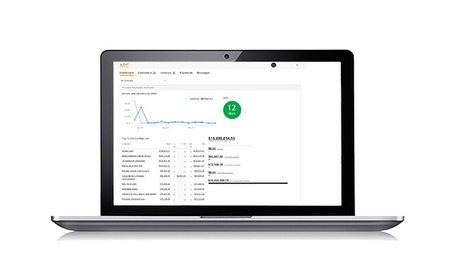 VersaPay (TSXV: VPY),  a provider of cloud-based invoice-to-cash solutions including electronic invoice presentment and payment, announced on Tuesday it has launched a new module on it accounts receivable platform, ARC, that offers enhanced cash application and bank reconciliation capabilities powered Cashbook.
According to VersaPay, ARC provides a true end-to-end solution for invoice-to-cash, automating all steps in the process for all types of payments, including gathering remittance data from customers' emails and vendor websites, and reconciling bank statements with accounting books and records. While sharing more details, Greg Coulter, CEO of Cashbook, stated:
"We are excited to work with VersaPay to offer the most complete invoice-to-cash solution on the market. Cashbook has been delivering time-tested cash application solutions to Fortune 1,000 companies in more than 25 countries for over 16 years, and combining this long experience with VersaPay's innovative platform for AR Automation makes tremendous sense."
Craig O'Neill, CEO of VersaPay, went on to add:
"Since introducing ARC in 2015, VersaPay has constantly looked for new ways to automate more of the invoice-to-cash process. By partnering with Cashbook we now have complete coverage of the AR cycle. Augmenting VersaPay's innovations with Cashbook's nearly two decades of experience dealing with an extensive list of payments sources, banks and ERPs means we can deliver the only seamlessly integrated end-to-end solution for streamlining AR."
Founded in 2006, VersaPay claims to be a leading cloud-based invoice presentment and payment provider for businesses of all sizes.  Its ARC software-as-a-service offering allows businesses to easily deliver customized electronic invoices to their customers, to accept credit card and EFT / ACH payments and automatically reconcile payments to their ERP and accounting software.