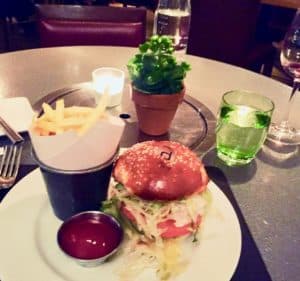 Two speakers at this year's World Bank Land and Poverty Conference in Washington DC have cautioned that blockchain technology's true potential for land registry should not be overstated, Reuters reports.
Tim Robustelli of New America, a "think and action tank" consisting of a "research institute, technology lab, solutions network, media hub and public forum," told conference attendees that "blockchain" has been overhyped:
"There's a general notion that blockchain is a magic bullet, can save the rainforest or solve world hunger – that's not true."
Blockchain has been touted a panacea technology because of its supposed ability to make records "immutable" (unchangeable/forgery-resistant).
Proponents have suggested that land records held on blockchain could help widows in India, for instance, who have historically been harassed and intimidated out of their land holdings following their husbands' deaths.
But Bitcoin programmer Jimmy Song has pointed out that private or government "blockchains" do not bear the same properties as public ones, in that they are centrally-administered and not decentralized enough to guarantee the records' immutability.
As well, from a practical standpoint, widows in possession of blockchain-based deeds could still be failed if officials charged with interpreting or enforcing the deeds are bribed or fail to act conscionably.
In short, the effectiveness of private blockchains have yet to be proven, and regardless, they do nothing to resolve surrounding social issues.
Robustelli highlighted an example of how a blockchain could be "gamed" or could fail:
"It cannot, for example, make up for sloppy or incomplete data collection."
He also reportedly added that digitizing land records is a, "huge bureaucratic and logistical" job.
More favoured now is the term "distributed ledger technology" (DLT) to describe an improved type of shared database that incorporates encryption. This tech, says Song, has been around since the 1970s.
Good DLT could be used to unify and order disparately stored and accessed data.
Robustelli told the conference that improved databases could make it harder for corrupt officials to, "tamper…with land records," could help counter cyber attacks could make land transfers and sales more efficient.
Aanchal Anand of the World Bank nonetheless told conference attendees that they should not "expect too much" from blockchain and technology in general:
"Tech can look big and flashy, and like it can solve all our problems … …the Big Mac burger never matches up to the one in the ad."
Anand also highlighted social factors complicating technological solutions:
"There's a lot of other pieces to the puzzle, like cultural barriers to improve access to land…And if you don't have any data, what information are you going to put into your analytics?"
Simple solutions may be best, she added, before giving the example of communities mapping land and forests using mobile phones:
"Sometimes we get lost in the fancy things, but basic tech can deliver the results."
Sponsored Links by DQ Promote