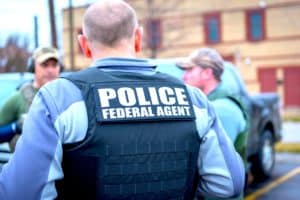 61 people have been arrested and 50 Darknet accounts shut down following a joint operation against Dark Net opioid markets executed by J-CODE, the Joint Criminal Opioid and Darknet Enforcement team.
According to an FBI press release, the arrests were made as part of Operation SaboTor, "a coordinated international effort targeting drug trafficking organizations operating on the Darknet."
According to the FBI, Operation SaboTor began January 11 and concluded March 12, 2019, and, "was composed of a series of separate but complementary joint operations, all aimed at making a global impact on the opioid epidemic."
Participating law enforcement included the FBI, the DEA, American Homeland Security (HSI), U.S. Customs and Border Protection (CBP), the United States Postal Inspection Service (USPIS), the US Department of Justice (DOJ), and American Department of Defense (DOD) as well as Europol.
Police say they seized 299.5 kilograms of drugs, 51 firearms, and more than $7 million USD ($4.5 million in cryptocurrency, $2.48 million in cash, and $40,000 in gold). As well, 122 individuals were reportedly interviewed during the course of Operation SaboTor.
"The Darkweb is not as dark as you think," said Europol Executive Director Catherine De Bolle, commenting on the arrests. "When you buy or sell illegal goods online, you are not hidden from law enforcement and you are putting yourself in danger."
DEA Acting Administrator Uttam Dhillon called drugs "poison" and an "epidemic" and said, "Drug traffickers will be held accountable for the pain and death they cause, regardless of what technology they use."
FBI Director Christopher Wray said police and investigators are undeterred by new technology:
"Criminals have always adopted innovations and new technologies to achieve their illicit goals, and it's our job to adapt and remain ahead of the threat. Operation SaboTor demonstrates not only the strength of our partnerships across the U.S. government and abroad but how we're able to capitalize on those partnerships to disrupt criminal activity, even when they try to hide it on the Darknet."
ICE Executive Associate Director Derek Benner promised, "Nothing is beyond the reach of the law. We will use every possible means to find them, take apart their organizations, and leave them with nothing."
Though the FBI release does not indicate which Dark Net participants or networks were affected by Operation SaboTor, yesterday, cryptocurrency news outlet CCN reported that well-known Dark Net market site Dream Market is shutting down after 6 years in operation.