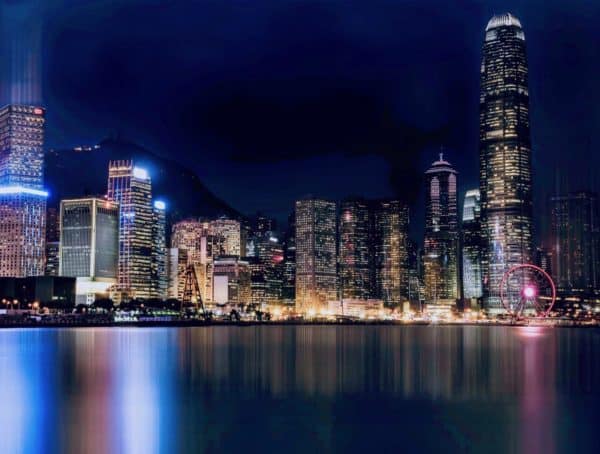 Late last month, the Hong Kong Monetary Authority (HKMA) announced the issuance of the very first virtual banking licenses. While many jurisdictions around the world are pursuing policies that encourage Fintech innovation and digital banking what was unique about the HKMA's announcement was the rapidity of the process. Hong Kong went from consultation to licensed banks in less than a year.
Meanwhile, some other jurisdictions have agonized over the process mired in parochial politics and an overall lack of vision. The prime example is the US. Hong Kong's fast-paced policy process is almost Herculean in comparison.
Hong Kong may have been viewed as a laggard when Fintech first hit the vernacular but the slow start has been made up by the increasing velocity in which Fintech innovation is being embraced.
Hong Kong has long been a financial center and key industrial hub for all of Asia. Just about every global bank has a presence and traditionally Hong Kong has been an important conduit to mainland China. The fact that Hong Kong is now joined philosophically and physically to the second largest economy in the world, makes Hong Kong's even more vitally important to the realm of innovation in financial services.
InvestHK, an important catalyst for Fintech innovation in Hong Kong, is a publicly supported entity designed to boost global investment in the region by simplifying the process for capital to land in the "autonomous territory". The objective of the organization is as follows:
"Our mission is to attract and retain foreign direct investment which is of strategic importance to the economic development of Hong Kong. In all our services, we apply the following core values: passion, integrity, professionalism, customer service, business friendliness, and responsiveness. We work with overseas and Mainland entrepreneurs, SMEs, and multinationals that wish to set up an office – or expand their existing business – in Hong Kong."
This is a clear policy goal driven by the local government. An important subset of InvestHK is FintechHK – the champion for all things Fintech. FintechHK states:
"For centuries Hong Kong has been a gateway to mainland China, but right now its location means that it is on the doorstep – the entry point – to the global standout in Fintech development. And its Mainland links are set to grow stronger in coming years in tandem with the economic importance of the Guangdong-Hong Kong-Macao Greater Bay Area (GBA) – that stretch of land around the Pearl River Delta that accounts for about 12% of China's gross domestic product. The GBA includes 11 cities, including Shenzhen and Hong Kong, has a population of about 70 million people – a huge market and a huge resource."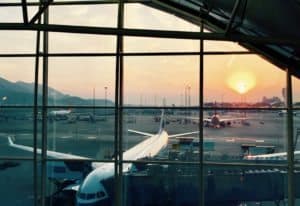 From digital payments, blockchain development, virtual banking, Insurtech and more – Fintech has an organization seeking to remove bureaucratic friction to support the growth of vital innovation. And, reportedly, the process is working quite well.
Regulatory sandbox's, for Fintech in general and Insurtech specifically, have fostered an environment of acceptance. The fact that public money is being dedicated to spurring sector growth, such as the Hong Kong government's 2018 budget pledge to allocate HK$10 Billion (USD $7.8 billion) to the development of financial services over the next five years – including Fintech – is a significant commitment. Which other country has done the same?
The Hong Kong Monetary Authority (HKMA), the central bank, has been taking an "active role to support the development of technological innovations," instead of being viewed as an unavoidable hurdle.
The Fintech Association of Hong Kong, a not for profit member based association, now boasts over 1,200 representative members of over 300 firms, including big banks & insurers, technology players and startups, consultants & law firms, and more.
The combination of public and private entities represents a cohesive full-court press to fuel innovation in financial services and create a business friendly locale for both early stage and established firms to experiment with and launch digital financial services – the same services that will soon replace their analog peers.
A "white paper" recently issued by WHub, touts the progress of Hong Kong's evolution into a global Fintech Hub. The goal for Hong Kong, it appears, is not just to maintain the status quo of Hong Kong as a global financial center but to vault it to the leading spot when it comes to financial innovation. This is more about public policy than just private entrepreneurship.
Quoted in the white paper, EY manager James Lloyd explains:
"A combination of regulatory and infrastructure change – from the new Faster Payment System (FSP) to the in-process Open API framework, from Virtual Bank authorizations to Digital Insurance fast-tracking – look set to position Hong Kong as a leading Fintech hub in which to build regional and even global propositions. Given the promise (and challenges) of the Greater Bay Area integration, the emergence of cross-industry alliances and joint ventures, and the continued expansion of the Mainland Chinese "techfin" players (as well as the incumbent response), the Hong Kong Fintech ecosystem is entering its most exciting phase of development yet."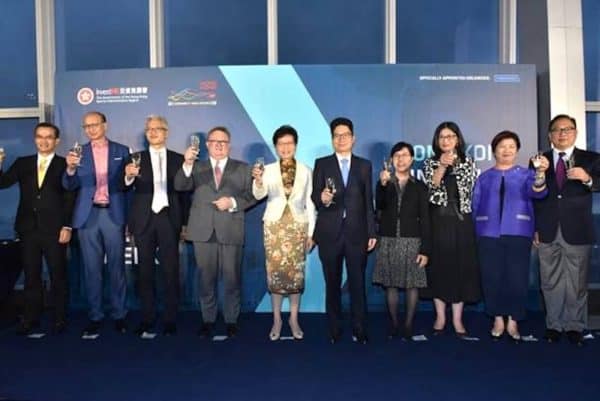 Placing Silicon Valley Next to New York City
Chief Executive of Hong Kong, Carrie Lam believes that "Fintech is a key technology area to focus on and invest in." These are not just words of hope but reflect the actual activity of the fast emerging Hong Kong Fintech ecosystem. From low taxes to a business-friendly government, Hong Kong may be the ideal jurisdiction for Fintech to succeed. A report in WSJ.com from last November highlighted the fact that Hong Kong is ranked the most business-friendly tax system in the world. The US of A was not even in the running ranked in 37th pace (prior to the Trump tax reform).
In reality, the Fintech ambition may be viewed from the broader China Belt and Road initiative. Hong Kong is part of this four-year-old policy objective created by the Chinese government. The proximity to Shenzen, the Silicon Valley of China, creates a natural catalyst for innovation in general. The Greater Bay Initiative (GBA) connects not only Shenzen and Hong Kong but Guangzhou (Blockchain), Zhuhai (economic zone) and Dongguan (high tech industrial zone). Finance is vital to all early-stage firms and consumers. The upcoming Hong Kong Fintech Week, scheduled for November, is planning a significant expansion over last years successful event. The government-backed affair will showcase global Fintech firms while promoting Hong Kong's promise to support their development.
Other nations stand to learn from the perseverance of Hong Kong's public and private parties and Fintech friendly policy goals. Hong Kong, with a population of about 7.5 million (less than the state of Ohio) has seen extensive activity in its startup ecosystem with over 3,000 startups and is home to four Fintech unicorns including AirWallex, BITMex, TNG Group, and WeLab. Hong Kong is proof that focused policy initiatives tied with a low tax, pro-business environment, Fintech can flourish – and, perhaps at some point in the not so distant future, become the leading Fintech hub in the world.