CABIM Ltd, the parent company of Crown Agents Bank has acquired Segovia, a US-based payments firm. In a release, Crown Agents Bank said the purchase will enable it to extend its payment network, including mobile money, and integrate Segovia's payments infrastructure with Crown Agents Bank's FX capabilities. Crown and Segovia have been working with each other for the past two years so a relationship between the two companies has been in place for a good amount of time.
Segovia was founded in 2014 by Michael Faye and Paul Niehaus with a goal to improve the lives of the poor by connecting them to mobile and other payment networks. The company raised a $15 million Series A led by LinkedIn founder Reid Hoffman, and involving Flourish, a venture of The Omidyar Group, Lampert Family Foundation and Pershing Square with venture investor Christopher M. Schroeder representing such interests on the board.
Crown Agents Bank can trace its roots back to the 18th century.
Crown Agents Bank was acquired by funds managed by Helios Investment Partners in April 2016. Reportedly, the bank has delivered two consecutive years of over 50% revenue growth, processing more than $15 billion in FX transactions.
Albert Maasland, CEO of Crown Agents Bank, said they are in a unique position to improve their services while reducing costs and improving cross border payment services:
"Combining Segovia's highly talented team and its modern payment gateway technology with our customer franchise and FX and settlement network will help us optimise our B2B offering – a win-win situation for customers of both companies and all our stakeholders."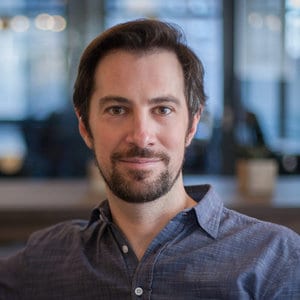 Michael Faye, CEO and co-founder of Segovia, said they were doing the deal to scale more quickly and more ambitiously.
"Crown Agents Bank brings an unparalleled frontier market banking network and best-in-class FX; we've built a payment gateway for scale and have some of the best engineers working to solve the technical challenges of a less mature payment infrastructure. This combination will allow us to reach, serve and ultimately, improve the lives of even more people."
Reid Hoffman said he personally invested in Segovia because of the team and the potential to re-imagine emerging market payments and financial inclusion. Hoffman added that joining with Crown brings Segovia closer to that vision:
"…with the combination of world-class tech and Crown Agent Bank's unique payment network, we have a business with the potential to be a great, world-changing company."