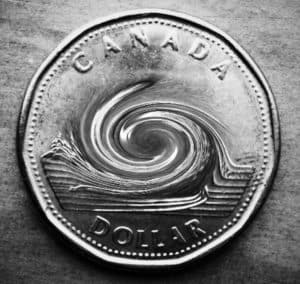 An alleged drug dealer from the Toronto suburb of Mississauga, who pleaded guilty in December to using Bitcoins to buy drugs and a gun on the Dark Net, has had the bulk of his Bitcoins seized this week by a Toronto court, The Toronto Star reports.
On Wednesday, Superior Court Justice Jane Kelly ordered Matthew Phan, 30, to forfeit 281.41 bitcoins to the Ministry of the Attorney General as proceeds of crime.
The judge allowed Phan to retain 7.23 bitcoins, worth approximately $49 000 CAD, on the basis that it had not been established beyond a reasonable doubt that the coins were procured as a result of illegal activity.
"Accordingly, 7.23 Bitcoins will not be forfeited," the Judge stated.
Phan had contested the seizure, claiming that all the bitcoins had been garnered from cryptocurrency and gold trading the defendant conducted online.
While the judge reportedly stated that there was "no doubt" Phan traded Bitcoins, she also determined that the defendant failed to produce a "legitimate explanation" for the number of Bitcoins found on his computer at the time of his arrest in 2015.
Crown Attorney Erin Pancer and experts reportedly provided strong evidence that Phan used his coins for illegal conduct.
"There is overwhelming evidence to suggest that Mr. Phan was using the dark markets to purchase illegal items such as firearms and silencers. It is clear from the evidence found during searches, particularly of his condominium unit, that he was conducting a large sales operation of illegal narcotics," Judge Kelly stated Wednesday.
The Judge added:
"It is a reasonable inference to draw that payment for such illegal narcotics sales was made using Bitcoin that was found in the digital wallet on Mr. Phan's computer."
Phan allegedly frequented Dark Net marketplace sites Evolution and Agora, where illegal items can be bought and sold using cryptocurrencies.
At the time of Phan's arrest, the 288 Bitcoins found in his possession would have been worth $88 000, The Star reports.
By the end of 2017, they were with approximately $7 million CAD, though the price of Bitcoins has fallen significantly since then.
Today, one Bitcoin is trading at approximately $6700 CAD or $5027 USD.