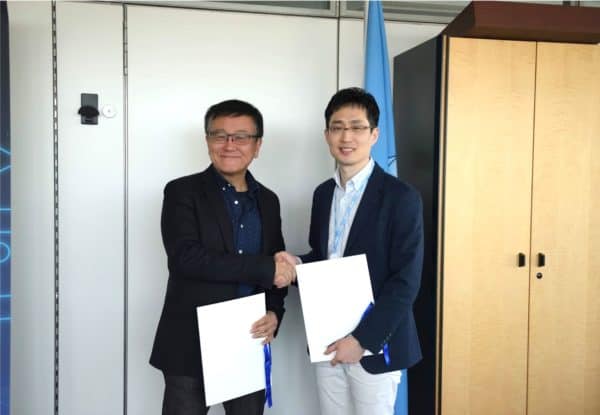 International Telecommunication Union (ITU), a United Nations' specialized agency for information and communication technologies, has signed an agreement to work with South Korean blockchain firm ICONLOOP. According to a release, the goal is to establish a high-level framework of cooperation in the area of the ITU Smart Incubator Program with the aim of providing support and know-how on blockchain technologies to the global start-up ecosystems. ITU's Smart Incubator Program launched in September 2018. The Incubator seeks to support entrepreneurs in the area of blockchain as well as IoT and AI.
ICONLOOP plans to support the growth and expansion of start-up businesses in African developing countries.
ICONLOOP specializes in the implementation and design of blockchain technology. Based on a proprietary blockchain engine, "loopchain," ICONLOOP says it can provide innovations in financial transactions and digital currency.
loopchain claims to have established a significant presence in Korea's blockchain industry through actual applications in various communities such as banks, securities markets, universities, and healthcare.
Jonghyup Kim, CEO of ICONLOOP, says that blockchain technology will be an important opportunity for international organizations, countries, and enterprises to solve various socio-economic challenges facing developing countries such as sustainable energy, agriculture, and financial accessibility."
"ICONLOOP will promote not only cross-border business and technology cooperation for mass adoption of the blockchain, but also create social value by utilizing it."
Sponsored Links by DQ Promote