Gibraltar Blockchain Exchange (GBX), a crypto focused regulated exchange, has selected Kurt Looyens as its Chief Executive Officer, according to a release. Looyens was previously Country Executive for ABN AMRO Bank Spain. Looyens has been with GBX since July 2018 when he joined GBX as Head of Business Development. Looyens has held a number of senior positions during his career with ABN AMRO Bank, including time as Chief Strategist and Global Head of Business Development within the International Diamond and Jewelry Group of ABN AMRO on a global scale (US, Europe, Africa, Middle East, Asia).
Nick Cowan will now work exclusively as CEO of the Gibraltar Stock Exchange (GSX) and the GSX Group – the parent company of GBX.
Recently, GSX announced it would list digital debt as well as derivatives, thus enabling what could become the largest sector of their business.
Cowan said they are pleased to have Kurt transition into the position of CEO of the GBX, following a very successful spell as Head of Business Development.
"His vast experience in finance, business development, and regulatory matters will provide the GBX with essential leadership to cement its position as a leading digital asset exchange. Kurt shares the overarching vision for the close interaction between the GSX and the GBX, with both entities working in tandem to capture the spirit of collaboration that has fuelled Gibraltar's pursuit of blockchain innovation."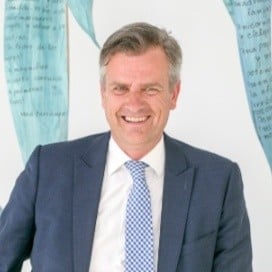 Looyens said he is excited to take the reigns of the GBX as they embark on a new phase of development.
"This is a very interesting period for the wider GSX Group, following last week's announcement that the GSX Global Market (GSX GM) will now offer the listing of digital debt and digital fund securities on its multilateral trading facility (MTF). My experience building up regional businesses with ABN AMRO Bank, coupled with my in-depth knowledge of financial solutions for a global audience has prepared me to drive the GBX forward as a world-leading digital asset exchange."
GSX has announced multiple token additions on a rolling basis to the GBX Digital Asset Exchange (GBX-DAX). The GBX received a full Distributed Ledger Technology (DLT) Licence from the Gibraltar Financial Services Commission (GFSC) in November 2018 – making it one of the first regulated exchanges in the world to accept digital assets.

Loyens said that GBX/GSX has fueled Gibraltar's emergence as a "thriving blockchain hub." The growth has been fostered by taking a regulatory compliant approach, sensitive to institutional demands.

Sponsored Links by DQ Promote