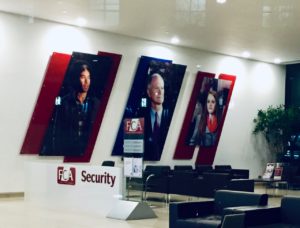 The Financial Conduct Authority (FCA) has published its annual business plan. While the immediate focus must be Brexit and the ramifications of the European separation, Fintech, once again, is part of the regulator's priorities.
The FCA states that:
" [we seek to] build on our deep understanding of innovation in the UK financial services markets, influencing the global response to financial innovation (Fintech) and developing our strategic approach to regulatory technology (Regtech)."
Open Banking, of which the UK is a global leader, will be reviewed for its effectiveness. A broader debate on "Open Finance" will be pursued.
Regarding "cryptoassets" (digital assets}, the FCA notes that strong action should be taken for this sector when the issuance and management falls within existing regulatory frameworks. The FCA hopes for international coordination:
"Further consultation and international coordination is required for those cryptoassets that pose new challenges to traditional forms of financial regulation and fall outside the existing regulatory frameworks. Following our consultation on cryptoassets we will publish a Feedback Statement and finalised Perimeter Guidance. We will also provide technical advice to the Treasury on extending the perimeter for utility and exchange tokens and on extending our financial crime provisions to certain activities related to cryptoassets."
Regtech is part of their mission and the FCA will target three priorities.
"Firstly, continuing our exploration and experimentation with industry around how to improve the method of data exchange between industry and regulators and specifically the opportunities for expressing requirements in a machine readable and executable form. Secondly, we will continue our work around new technology solutions to achieve better, more cost-efficient outcomes in relation to anti-money laundering and financial crime compliance. Thirdly, we will expand on our early activities in relation to vulnerable consumers, and how technology can help firms and consumers achieve positive financial outcomes, including for those consumers with specific health or financial needs."
The FCA championed the formation of the Global Financial Innovation Network (GFIN). This group, which engages with regulators from around the world, seeks to encourage innovation while promoting shared objectives and best practices. In the end, much of finance is borderless.
"We will run a small pilot of cross-border trials alongside 17 other regulators and evaluate the efficacy of the GFIN approach, including barriers to innovation where regulatory approaches are inconsistent. Cross-border trials should allow non-UK innovative firms greater access to the UK market without undermining consumer protection and market integrity."
Unique to a financial regulator, the FCA incorporates a competition mandate as part of its mission. It is not just about efficient markets and investor protection as the Authority recognizes the importance of beneficial change the productive nature of competition. The FCA says their business plan "builds upon" existing objectives.
The Business Plan is embedded below.
---
business-plan-2019-20
fca-research-agenda


Sponsored Links by DQ Promote