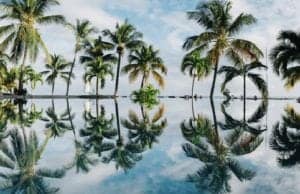 The Financial Services Commission of Mauritius has issued guidance on security tokens as part of their "Fintech series."
The Guidance follows the regulator's recognition of digital assets as a unique asset class for investors.
In March, the FSC issued a brief statement clarifying that a digital asset, be it debt or equity, a medium of exchange, or providing access to a service or product, constitutes an asset class for investing. The statement provided that only sophisticatedor expert investors, and certain institutions, could invest in these assets. Cryptocurrencies are considered to be a sub-category of digital assets.
Earlier this month, Mauritius stated that security tokens simply are securities as defined in the Securities Act of 2005 represented in digital format.
The FSC said it remains "highly supportive of Fintech related initiatives in Mauritius."
Mauritius has worked to establish itself as a jurisdiction of preference for Fintech. Some innovative Fintechs have domiciled in Mauritius to take advantage of the relatively accepting regulatory environment for digital finance.  Recently Mauritius granted Fincross with an investment banking license to create a distributed ledger based investment bank. The principles said they reviewed all of the current jurisdictions deemed blockchain friendly and decided that Mauritius provided the best jurisdiction to establish their services.
In 2018, the FSC established a Memorandum of Understanding (MoU) with the UK Financial Conduct Authority to establish a framework for mutual collaboration in matters relating to financial services, exchange of information and investigative assistance in connection with the supervision and oversight of entities under the purview of both regulatory authorities. The FCA has formed multiple agreements around the world to foster Fintech innovation.
---
Financial Services Commission Mauritius guidance-note-on-the-recognition-of-digital-assets


Sponsored Links by DQ Promote