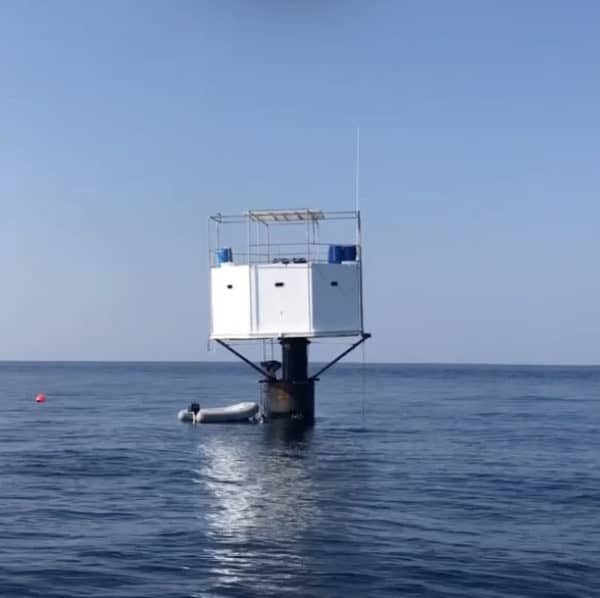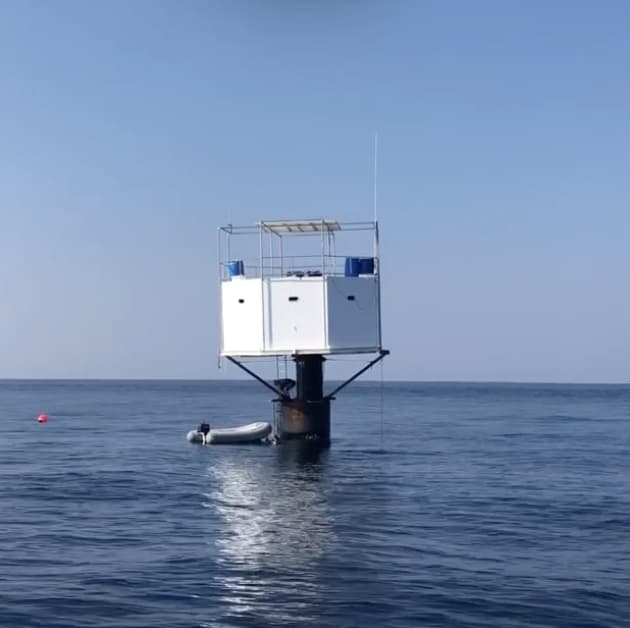 Relatives of Chad Elwartowski, a "pure libertarian" wanted by the Thai government for setting up a "seasteading" platform on an abandoned oil rig within the country's waters say they are concerned about his well-being.
Elwartowski's sister, Delynne Elwartowski, told the Detroit Free Press that her brother, who is wealthy thanks to early adoption of Bitcoin, "has no ill will toward anybody…(and) thought he was doing a good thing."
Elwartowski, a native of Michigan, and his Thai wife, Supranee Thepdet, also known as Nadia Summergirl, are reportedly on the run now from Thai authorities who claim the couple violated Thai sovereignty by building a platform house on the waters 12 miles off the coast of Phuket.
That crime is reportedly punishable by death or life imprisonment.
Elwartowski has reportedly been posting regularly on Facebook, and on Wednesday, wrote, "Nadia and I are still safe."
He added that all of his belongings are on the platform, but said his main objective now is, "We just want to live."
Elwartowski's family and Ocean Builders, "a team of engineering-focused entrepreneurs who have a passion for seasteading," have been lobbying Thai politicians for a peaceful resolution to the case.
According to a statement from Ocean Builders:
"We hope this issue can be resolved diplomatically with the Thai government and are ready to talk to anyone in charge at any time…We have tried several times to talk to anyone but were always told that we have nothing to worry about because we are legally in international waters."
The organization, however, also writes that current political circumstances in Thailand are dangerous:
"Thailand is currently being run by a military dictator. There will be no trial if they are caught. They already demonstrated that by being judge jury and executioner of the historic very first seastead."
A report this week in The Bangkok Post states that the Royal Thai Navy will take down the small platform house within a week.
The report quotes Vice Adm Sitthiporn Maskasem as stating:
"The complaint has been filed against them for breaching Section 119 of the Criminal Code as there is evidence showing that they have publicly invited people on social media to stay at the site, which is adjacent to our territorial waters…we have laws to deal with this. It affects our sovereignty.''
The article's author also paraphrased Phuket Deputy Governor Supoj Rodruang Na Nong Khai as stating, in effect:

"An investigation found that the man had run a Bitcoin trading business and wanted to set up an independent nation by exploiting legal loopholes."

According to Elwatorski's sister, the siblings' 78-year-0ld mother "is scared" for her son.

Sponsored Links by DQ Promote