Prime Trust, Fintech that provides custody and escrow services in a diverse portfolio of assets including crypto, has confirmed an investment led by crypto exchange OKCoin.
In an email, Prime Trust confirmed what had been circulated on social media for some time. Prime Trust founder and CEO Scott Purcell stated:
"… we did close on a nice round of capital led by OKCOIN, with Gateway Blockchain Partners, Novablock Ventures and Xsquared Ventures also participating. We aren't disclosing details though."
OKCoin is a digital asset trading platform founded in 2013 in China but has since established a significant presence in the US. It is interesting to note that OKCoin has partnered with SharesPost on its Global Liquidity And Settlement System (GLASS). GLASS is a decentralized liquidity and settlement network for crypto trading platforms and exchanges.
An AMA with OKCoin and Prime Trust was held earlier this week regarding the relationship with Prime Trust and establishing a USD account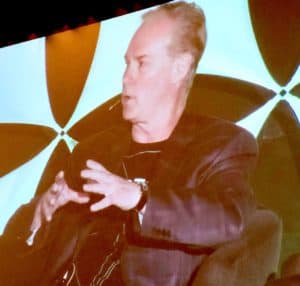 Purcell also provided some insight into platform operations. He reported:
"[We are] hitting unprecedented levels of trading and activity by our OTC, exchange and escrow customers. On the securities escrow front, we now have over 1,400 Reg A, D, S, and CF offerings live in the system. Plus hundreds of new accounts onboarding for custody, stablecoins, OTC desks and exchanges, stressing our operations team in particular, but also requiring compliance to fully dedicate people to specific accounts. Not to mention a continuous need for our engineering team to create new technology at breakneck speed to meet customer's needs. It's been a lot of long nights and weekends for everyone."
Purcell shared updates on their services including:
PrimeX – via both API's and web dashboards. Our exchange, OTC, ATS and other customers can now move cash and assets (e.g. tokens) between their own customer accounts and between counterparties on a 24/7 basis.
Trading API's – many of Prime Trust exchange, OTC, broker-dealer (especially ATS) and investment adviser customers is now in live in beta.
IRA's – API-integrated customers will be able to open IRA's on the fly for their retail customers including accounts with OKEx, Huobi, Koi, tZero, StartEngine, Velocity Ledger and more.
"Compliance-as-a-service" – "Transaction monitoring" is now live.
Sponsored Links by DQ Promote