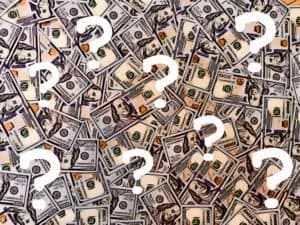 This one is a bit of a mess.
Recently, Crowdfund Insider tripped across a press release from a company named "VToken". In the release, the company claims to have obtained a "US STO License". To quote the release:
"On March 18, 2019, VToken, a world-renowned decentralized trading platform, received the STO issuance and transaction license issued by the SEC (Securities and Exchange Commission). As of now, only four companies worldwide hold it, and VToken is one of them. After obtaining the STO license, the relevant person in charge of VToken said, "We have obtained a Philippine banking license and are currently applying for a Cambodian banking license. In the future, the platform will incubate 30 companies with STO license and form the world's first STO eco-exchange."
The company explains that by obtaining a previously unheard of STO license VToken will provide investors with a more stable and secure value trading platform under the supervision. VToken says it expects to "obtain the US stock exchange license at the end of March 2019 after obtaining the STO license." A rather rapid turn-around for our securities regulators.
Within the aforementioned release, there is a link that connects to a Form D.
VToken, LLC, apparently based in Katy, Texas, is looking to raise up to $100 million by selling an "option to buy digital assets."
A more recent release by the firm states:
" … the world's leading decentralized exchange, Vtoken obtained the SEC filing from the United States Treasury Department, which received high attention, and then appeared on the giant display screen of NASDAQ in New York Times Square. It is understood that since March Vtoken has got intensive coverage from the global media, it has once again become the focus of the industry."
This may have been the second time that VToken was hosted on the Nasdaq screen as another release claims that VToken teamed up with Paydex on February 26th to share the space.
It is not quite clear what criteria Nasdaq uses to decide who gets to promote themselves next to their august brand in the center of Manhattan.
To muddy the waters even further, VStock Transfer, a very legitimate company providing stock transfer and registrar services, has launched its own VToken brand that has partnered with some well-known firms. It does not seem that the two companies are related.
The crypto space can be a bit crazy at times but I must admit, I kind of like the sound of an STO license.