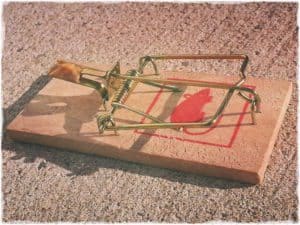 Two men in Nigeria have been charged in Oregon with 13 counts relating to an online scheme they allegedly executed to defraud victims out of more than 50 Bitcoins.
Oregon prosecutors allege the scheme claimed three victims in the US.
According to a release from the US Attorney's Office in the District of Oregon:
"…(O)n April 18, 2019, Onwuemerie Ogor Gift, 24, and Kelvin Usifoh, age unknown, were charged with one count each of conspiracy to commit wire fraud and money laundering and 11 counts of wire fraud."
The release states that the men operated a series of websites, including www.wealthcurrency.com, www.boomcurrency.com and www.merrycurrency.com, where they allegedly promised 20-50 percent returns on investments of Bitcoins, "with zero risk and instant withdrawals."
According to the US Attorney of Oregon, the alleged culprits:
"…actively encouraged victims to transfer bitcoin to private virtual currency wallets and made numerous false claims including that their bitcoins would be invested using 'unique trading methods' and…would maintain a 'constant high interest rate.'"
US victims include, "one residing in Oregon and two in California," from whom 10.88 Bitcoins worth approximately $59,000 USD were allegedly stolen.
The two accused also reportedly used a photo of a fourth victim, "…to create a false persona used in furtherance of the scheme."
Once Bitcoins were received from the investors, Gift and Usifoh allegedly shuffled them between cryptocurrency accounts before trading them for Nigerian Naira currency.
An exposé of the crypto white paper-writing industry conducted by Decrypt Media recently found that a "healthy cottage industry" for the production of ethically-indifferent ICO-promoting white papers has recently developed in Nigeria.
US regulators and others have warned repeatedly that consumers should be very wary of investing in crypto ventures, especially one that may emanate from abroad, where local law enforcement may have little reach.
It is not known whether the two men are yet in custody.