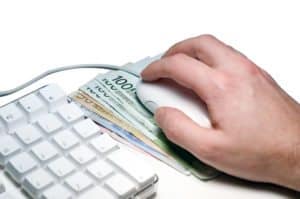 The Chief Technology Officer (CTO) at famed hedge funder Michael Novogratz's cryptocurrency merchant bank, Galaxy Digital (TSXV:GLXY), has left the building after about 1 year in the position, Coindesk reports.
Mike McMahon reportedly told the outlet, "I have already left Galaxy Digital and looking for my next opportunity." Galaxy Digital did not respond to a request for comment.
McMahon's LinkedIn profile shows that he has worked previously at Bank of New York-Mellon, Morgan Stanley and Goldman Sachs, where he also worked in technical positions.
McMahon's profile also states that he worked for almost three years as CTO at ENSO Financial Analytics, a company providing hedge funders with, "a data-driven informational alpha that empowers both buy- and sell-side firms to extract more value in a complicated regulatory environment with multi-dimensional constraints."
ENSO's products have been used by the CME group.
A new job posting for McMahon's former position has already been posted at LinkedIn, where it reportedly asks that candidates be prepared to, "build, coach and provide hands-on leadership to the technology team" and "build a strong partnership with the business to ensure technology is supporting revenue-generating, client-facing business initiatives."
Applications for the position vacated by McMahon are currently closed.
According to The Block, five other executives have left Galaxy Digital "in recent months," exits the company attributed to its move from focussing on small ICO projects to servicing institutions.
New York-based Galaxy Digital went public in January of last year when it executed a reverse merger with a pharmaceutical company and was listed on the Toronto Stock Exchange.
Galaxy's stock has a 52 week high of $3.18/share. It currently trades at around $2/share with a market cap of $132 million.
Galaxy will announce it will report fourth quarter and full year 2018 financial results prior to the opening of the TSX-Venture Exchange on Monday, April 29th.  Novogratz will host a conference call to provide a general update to shareholders at 9:00 AM ET.
The access information is shared below.
US dial-in number: 646-787-0157
Canadian dial-in number: 647-478-7145
Participant Passcode:  331110