China Requires P2P Platform Executives Not to Leave Beijing during Administrative Review
On April 25th, Internet Finance Association of Chaoyang District issued an announcement about the recently launched P2P platform administrative review. According to the document, from the date of the announcement to May 31st, executives of the P2P platforms or other online lending institutions registered in Chaoyang District shall not leave Beijing during the review.
If there is a circumstance that he/she must leave, he/she should apply to the Financial Bureau of Chaoyang District and will only be allowed to leave if there is a written approval. (Source: WDZJ)
PBC: No Timeline for the New Credit System Upgrade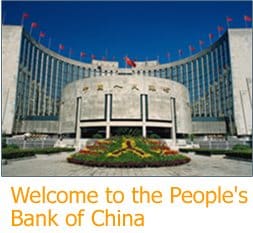 On April 22nd, officials in charge of the Credit Reference Center of the People's Bank of China (PBC) answered questions about the new generation credit system at a regular press conference.
It is said that the upgrade of the system is still in progress and PBC has not set a timeline for the launch of the new system. Besides, the officials reiterated that there is no new-generation credit report. In other words, since there is no change for the data and reporting agencies that submit the data, there will be not many influences for the general public during the upgrade of the credit reporting system. (Source: PBC)
Equity crowdfunding Platform AngelHub Received License from Hong Kong Securities and Futures Commission
On April 28th, Hong Kong Securities and Futures Commission (hereinafter referred to as SFC) issued two licenses to equity crowdfunding platform AngelHub, allowing it to provide securities trading and advisory services.
According to the announcement, AngelHub can only cooperate with professional investors/institutions with investment assets of at least HK $8 million, while retail investors are not given access to such trading activities.
The target users of AngelHub are technology start-ups in the Asia-Pacific region that need to have a viable product.
The platform staff will conduct due diligence on the startups, and only about 5% of the projects will pass the selection and be promoted to investors. Once the deal is made, AngelHub will charge a 5% commission. (Source: South China Morning Post)
Tencent Invests in Argentine Mobile Payment Startup Uala
On April 23rd, Tencent Holdings was reported to invest in Argentine mobile payment startup Uala, joining Goldman Sachs, Soros, and well-known hedge fund manager Steve Cohen.
Uala founder Pierpaolo Barbieri declined to disclose the amount of the investment.
From October 2017 to December 2018, Uala has issued more than 500,000 prepaid cards. In the future, Uala plans to use the funds to expand its loan business. At present, the number of people with bank accounts in Argentina is less than half of its whole population. In addition, the country's economy is experiencing severe economic recession and inflation, and foreign direct investment has been falling.
Tencent currently has not been a big player of investment in Latin America. Last October, it injected $90 million in Brazilian digital bank Nubank. (Source: mpaypass)
Risk Management Platform Tongdun Technology Completes New Round of Financing Worth Over $100 million
On April 25th, anti-fraud and risk management platform Tongdun Technology announced that it had completed a new round of financing of over US $100 million.
This round of investment was led by SINO-BLR Industrial Investment Fund, GGV Capital, Walden CEL Global Fund I and GT Fund.
Jiang Wei, founder and CEO of Tongdun Technology, said that this round of financing will be mainly used for product innovation and R&D, development of AI Research Institute, global business development and recruitment of top talents. (Source: China News)
Insurtech Startup Duobaoyu Secures Tens of Millions of Dollars in A+ Round Investment
On April 26th, Insurtech platform Duobaoyu announced that it had completed tens of millions of dollar A+ round financing, led by Lightspeed and followed by Bertelsmann Asia Investment Fund (BAI) and Zhenge Fund.
Zhang Yaopeng, CEO of Duobaoyu, said that this round of financing would be mainly be used for system construction and user service operations to further enhance user experience.
At present, Duobaoyu provides services like insurance education, smart insurance tools and free consultations through platforms like WeChat, Weibo and Kuaishou.
As of January 2019, Duobaoyu has achieved a monthly growth rate of 100% and a total insurance premium of over 500 million yuan. (Source: Lieyun)
---
The above is a weekly synopsis of the biggest stories in Fintech from China provided by WeiyangX in partnership with Crowdfund Insider.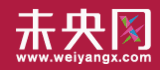 WeiyangX is the most influential website focusing on Fintech in China. The site covers the latest news, industry data analysis, business practices, and in-depth fintech cases in fintech. WeiyangX is incubated by Fintech Lab. Founded by Tsinghua University's People's Bank of China (PBC) School of Finance in 2012, the Fintech Lab is the first and leading research entity dedicated to leading best practices, promoting interdisciplinary innovation, and encouraging entrepreneurship in the field of fintech through scientific research and innovative project incubation.
---
Sponsored Links by DQ Promote