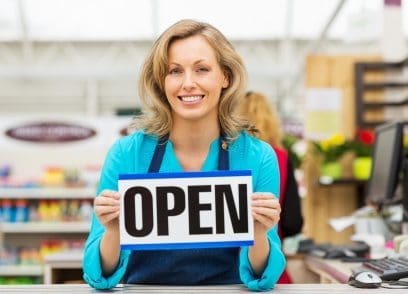 Online lending platform Funding Circle announced on Monday it partnered with Oxford Economics to launch a new report, called "Big Business of Small Business," which revealed banks have been giving small businesses the "cold shoulder" one decade after the financial crisis, causing the businesses to fail to recover significantly.
The report's findings also showed that small business lending makes up a tiny proportion of banks' overall balance sheets. In the UK, small business lending accounts for only 2% of banks' balance sheets, and this figure is even less in countries such as the US (0.7%) and the Netherlands (0.6%).
"Despite the vast economic output generated by SMEs, who are responsible for 60% of all jobs in industrialised countries and 50-60% of GDP[2], banks are continuing to focus on loans to larger firms. Since 2015 in the UK, lending to large firms has increased by 43% since 2015, whilst during the same period lending to SMEs has decreased by 3%. The report also reveals that when small businesses do access finance from their bank, it is typically on worse terms than those received by larger businesses, both in cost and the terms associated with the loans. This is a trend seen across the UK, US, Germany and the Netherlands. This ongoing stagnation in bank lending to SMEs is in stark contrast to the continued rapid expansion in SME activity."
The report then stated that in the UK the total number of SMEs has increased by over 260,000 since 2015, and separate studies found that the number of small Dutch firms has grown by 4.5% since 2007 and 240,000 more SMEs were established in the US in 2016. In Germany, the number of people employed by SMEs has increased by 22% since 2008.
"The lack of support for SMEs from traditional providers has resulted in more turning to non-bank options such as online lending when seeking finance, [8] driving huge economic growth as a result. In 2018 alone, Oxford Economics found that lending through Funding Circle contributed £6.5 billion (measured in gross value added) to the global economy."
Speaking about the report, Sam Moore, Managing Director of Economic Consultancy, Oxford Economics, shared:
"This report offers a stark reminder both of the critical role that SMEs play in all four countries analysed, and the uphill challenges they face when dealing with the traditional banking sector. This could act as a serious curb on future growth, so the substantial increase in Funding Circle's lending profile from 2017—and the huge impact it is having across all four economies—should be welcomed by policymakers and every sector of the business community."
Samir Desai, Funding Circle Co-Founder and CEO added:
"Today's news highlights the extent to which technology has transformed the financial landscape, and the increasing importance of online lending to small businesses. This sector has been hugely underserved globally for decades despite the economic importance of SMEs. Small businesses mean big business, and that's why we're passionate about helping them to succeed."
Sponsored Links by DQ Promote