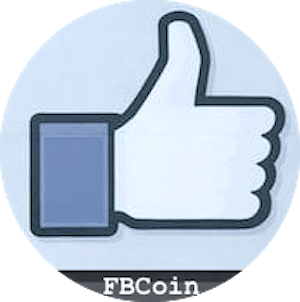 Yesterday WSJ.com published a new report regarding Facebook's push into crypto. The fact that Facebook has been kicking the tyres of blockchain and digital currency is no surprise as the social media platform has long been said to be heading down this path. What is new in this report, is the fact that Facebook is said to be "recruiting dozens of financial firms and online merchants" in preparation of a pending crypto ecosystem launch.
The report states that Facebook's project may "upend" the "lucrative plumbing of e-commerce."
Additionally, Facebook is said to be in discussions with the likes of Visa, Mastercard, and First Data – relationships necessary to build a workable and robust payment system from day one.
Most likely Facebook will issue a Facebook Coin or FBCoin that is a stablecoin backed by the US dollar or other fiat currencies. By using blockchain rails, Facebook can remove much of the existing friction in the payment process while allowing its users to store their crypto in digital wallets. By controlling the transactional space between consumer and merchant, Facebook will be taking a huge step further into Fintech.
The news about FBCoin comes at a perilous time for the social network. Global regulators are scrutinizing Facebook's use, or abuse, of its user's data. The US FTC is working with Facebook to create guardrails for data usage.
As regulators dig into Facebook, the youth have turned away from the core platform preferring platforms like Snapchat or Facebook owned Instagram. Millennials believe that Facebook is for old people.
Facebook also has the opportunity to "reward" its users by "paying" its users in crypto for accomplishing certain tasks, or perhaps, for approving Facebook to access and sell their data.
By incorporating crypto across its various verticals, Facebook could emerge as a powerful global payments entity. Expect an announcement later in 2019.