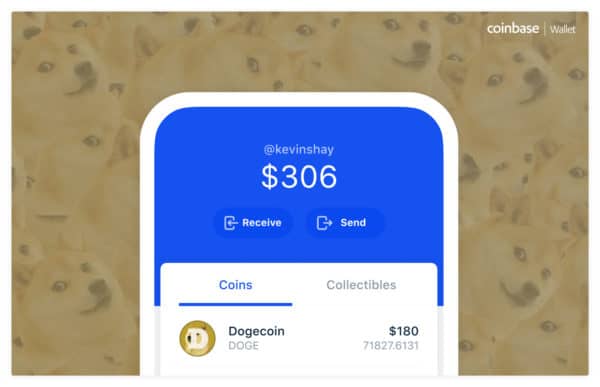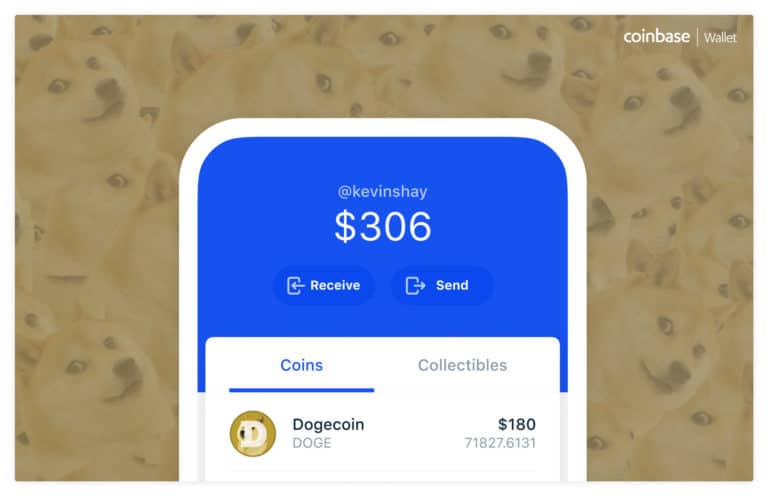 Cryptocurrency exchange Coinbase announced earlier this week its Coinbase Wallet service is now supporting Dogecoin (DOGE). According to Coinbase, the new Wallet update with DOGE support will roll out to all users on iOS and Android over the next week.
"Wallet also supports the DOGE Testnet to aid developers and power users. You can switch to the testnet from the Advanced Settings section of the Settings tab. And, as always, your private keys are encrypted on your phone using Secure Enclave technology, to bring you best-in-class security. This specialized hardware is considered the most secure way to safeguard private data on mobile devices."
Coinbase Wallet already supports Bitcoin, Ethereum, Bitcoin Cash, Ethereum Classic, XRP, Stellar Lumens, and over 100,000 different ERC20 tokens and ERC721 collectibles built on Ethereum.