The price of Ethereum (ETH), beleaguered for over a year, jumped from ~$160 USD to ~$180 USD in the hours following a May 6th Coindesk report that the CFTC may be "comfortable" with allowing trading of ETH futures.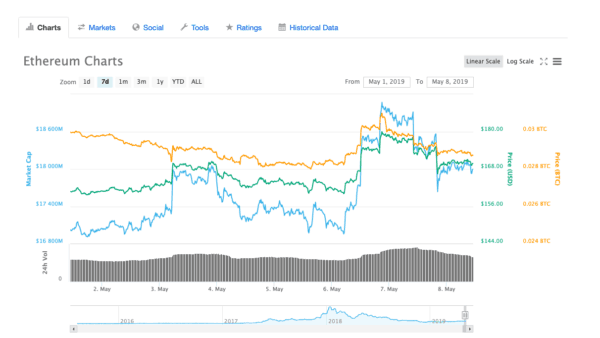 Image from Coinmarketcap.
The price had settled to around $172 USD by press time.
The information provided to Coindesk reportedly comes from an unnamed CFTC official who stated that he or she did not want to be identified because the CFTC, which regulates derivatives markets in the US, generally does not speak to media about potential product approvals.
The official nonetheless told the outlet, "I think we can get comfortable with an ether derivative being under our jurisdiction," adding:
"We don't do bold pronouncements, what we do is we look at applications before us…A derivatives exchange comes to us and says 'we want to launch this particular product.' … If they came to us with a particular derivative that met our requirements, I think that there's a good chance that it would be [allowed to be] self-certified by us."
In late 2017, rumours that the CFTC's would shortly approve Bitcoin futures, and the subsequent introduction of cash-settled Bitcoin futures on the CME and Cboe commodity exchanges, likely contributed to Bitcoin's parabolic price jump from ~$5000 USD in early September to ~$20 000 USD in December of that year.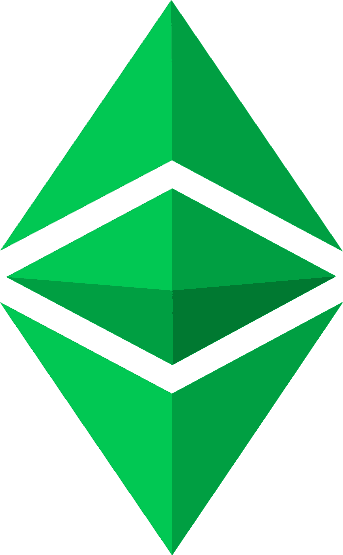 Futures allow cryptocurrency traders and miners to hedge their positions and are perceived to add legitimacy to markets.

Cash-settled futures are also regarded as a safer way for individuals and institutions to trade cryptocurrencies because such systems avoid the problem of cryptocurrency custody.

Numerous cryptocurrency exchanges have been hacked for billions in bitcoins and other cryptocurrencies after their systems were breached by hackers.

Cryptocurrency systems produce what "money" or "tokens" that are essentially code, and that code can be stolen.

This week, a hot wallet at Binance, the world's largest cryptocurrency exchange, was breached by hackers, who made off with 7000 Bitcoins worth approximately $41 million USD.

Binance says the sum accounts for only 2% of its total Bitcoin holdings, and that funds will be covered from the exchange's "SAFU" insurance fund, created in 2018.

While numerous smaller and lower profile cryptocurrency trading platforms have also been hacked in the past, the hack on Binance is significant as the exchange is among only a handful of crypto trading platforms with reasonable reputations for accuracy and reliability.

Sponsored Links by DQ Promote