Schadenfreude?
Binance, the largest crypto exchange in the world, suffered a humbling hack where a hot wallet was compromised and criminals absconded with a mere $40 million. Other exchanges and crypto insiders have been quick to comment on the ignominious event.
Julie Plavnik, CBDO at Xena Exchange, said the attack on Binance is a yet another case showing how unreliable centralized exchanges are.
"Obviously, even with the presence of impressive financial resources, enabling the exchange to address the security issue properly, and despite the trust of millions of users around the world (as is well known, Binance is one of the leaders in trading volumes), such exchanges are outdated and are more like a giant game of Russian Roulette than a financial ecosystem that stimulates the favorable development of the crypto market,' said Plavnik.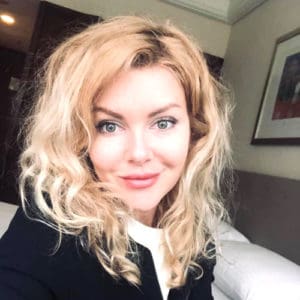 She predicted that similar situations will soon happen at other "Binance like" exchanges…
"The consequence of such events is the slowing down of the development of the crypto financial market since such attacks increasingly weaken the confidence of participants and delay the entry of institutional entities into the market," added Plavnik. "Market participants have high expectations related to attacks: namely, that the market will begin to develop strongly and become more orderly and professional. In other words, the institutional entities will lead the market to a higher professional standard."
Plavnik sai there is only one way out – to urgently and drastically change how client funds are stored:
"The funds must either be kept in the custody of licensed, highly-reputable third-party custodians or with the client in a personal decentralized account, which, in our opinion, is a more reliable option."
Plavnik noted that Xena is actively working on a solution where only the client is able to access their funds as the relationship with the exchange will remain independent and trustless.
Ajeet Khurana, CEO of Zebpay, a global crypto exchange, noted that the security of exchange wallets have been in the news quite a bit of late. But he still does not believe it is talked about enough:
"As exchange businesses increasingly look like commodity businesses, one of the key differentiators is around security.  Security is inherently tough and never 100%. While centralized exchanges allow consumers great convenience and simplicity, there is enough reasons for users to only use the exchange wallet for transactions and learn to store their crypto with themselves."
Khurana encouraged customers to only store crypto only when they transact and to never park there funds at an exchange … especially if it is $40 million.
"Today is yet another day we learn how important this is," said Khurana.
He politely offered Zebpay's aid to help Binance in any way possible.

Sponsored Links by DQ Promote