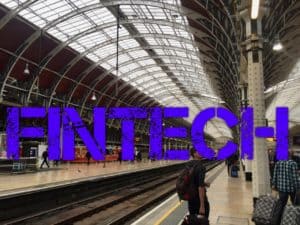 FintechOS, an early stage company that seeks to accelerate the digital transformation of financial institutions, has raised €1.1 million in a post-seed round. The funding was led by GapMinder VC, with the participation of LAUNCHub Ventures, Gecad Ventures, and other private investors. Total funding to date now stands at €2.7 million.
FintechOS is the first and only Romanian company enrolled in the global Startup Accelerator Program of Microsoft UK. FintechOS customers supposedly manage €5 billion.
The company said it expects 400% year over year growth from its licenses. Implementation is facilitated by partners like KPMB, CapGemini, and Deloitte.
FintechOS has recently its executive team by hiring Leon Stevens, former VP for Salesforce.com, an executive with 25 years of management experience in companies like HP and IBM. The company estimates growing to 70 employees by the end of 2019, double compared to last year.
Teodor Blidăruş, FintechOS CEO, said the new investment allows them to deploy teams in three strategic territories: the UK, Benelux, and DACH.
"Meanwhile, we're going ahead full-throttle to further integrate AI technology within the FintechOS platform, because intelligent processing of massive amounts of data and quick customization of financial instruments are critical components for the whole financial industry. By the 3rd quarter this year, we'll be announcing a technological revolution," said Blidăruş.
FintechOS helps established financial services firms to launch new services, products, digital channels or customer experiences up to 10 times faster than in a traditional software development setup, at a fraction of costs. Banks and insurance firms are their target customers. These firms require rapid change to adapt and survive.
The company said it plans to continue its aggressive expansion and raising another € 8-10 million in a series A round by the end of 2019.