Fundopolis, an equity crowdfunding platform, is working with AlphaPoint to provide tokenization to issuers and perhaps digital asset trading at some point in the future.
In a release, Fundopolis said it plans to use AlphaPoint's platform to assist with the issuance of equity crowdfunding perks.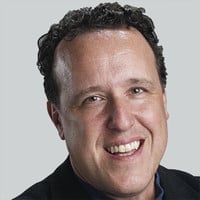 Ben DiScipio, Chief Strategy Officer at Fundopolis, explained that small businesses have been priced out of traditional capital markets due to their prohibitive upfront costs, listing fees, compliance costs, and complex terms.
"AlphaPoint's cloud-based blockchain technology helps us as we work to change the game for small businesses by providing them an opportunity to reach funding goals with less cost and fewer headaches than traditional capital markets."
Fundopolis believes that a key benefit of blockchain technology is the transparency it provides to both investors and companies.
Fundopolis says that too frequently equity crowdfunding investors are left with the question of "what next?" after the fundraising is over. Fundopolis' technology is said to streamline the process by allowing both investors and issuers to be updated and kept in the loop throughout the entire fundraising lifecycle.
Igor Telyatnikov, CEO of AlphaPoint, said that issues have plagued the crowdfunding space for many years and small businesses simply cannot afford to lose out on the critical funding they've raised:
"By building Fundopolis' portal on AlphaPoint's powerful blockchain technology, this new crowdfunding approach will provide investors and companies alike the peace of mind that investments are secure, transparent and verifiable."