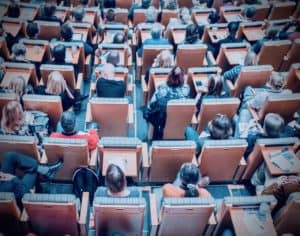 Challenger bank Tandem has formed a partnership with "social mobility charity," Brightside, to educate the youth on financial management.
According to Tandem, a pilot program has been launched to deliver a program to a North London school to students aged 16 to 18 "offering a no-frills introduction to how money actually works and how to make the most of it."
Ricky Knox, co-founder and CEO of Tandem Bank, says, that in the UK, young people don't get enough guidance about how to look after their money and too often learn their lessons the hard way.
"We want to fix this, breaking down the jargon and helping mentees understand how money actually works."
The program seeks to discuss everything from budgeting and saving, to sensible borrowing and retail finance, making money, the gig economy and cryptocurrencies.
Tandem said it is searching for a specific school to launch the "Money Hacks" pilot.
At the end of the programme, Tandem will be offering students the opportunity to intern, or explore an apprenticeship, to kickstart their career and help them apply their newly found money knowledge in a digital bank.
Dan Atkinson, Chief People Officer at Tandem, commented:
"At Tandem we're always looking for ways to help people get to grips with their money and now we're getting hands on ourselves. This isn't about textbooks or exams, it's about the Tandem team directly sharing their experiences and insights with the young people who need it most."
Sponsored Links by DQ Promote