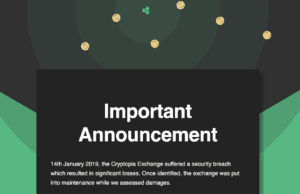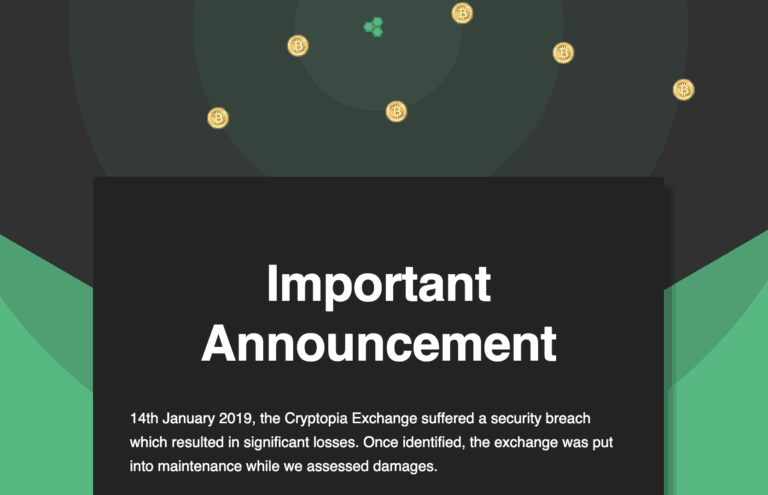 Adam Clark, a self-taught programmer who founded the now liquidating "decentralized" cryptocurrency exchange Cryptopia, already has a new exchange in the works, Decrypt Media has found.
Clark's LinkedIn profile lists him as "Platform Architect / Lead Developer at Assetylene.co," a company in September of last year and incorporated in Malta, a jurisdiction favoured by many crypto firms.
In February of this year, Cryptopia suffered a spectacular security breach by unknown hackers.
Blockchain forensics firm Elementus extensively documented the hack and claimed Cryptopia personnel watched helplessly for days as hackers drained an estimated $16 million USD in cryptocurrencies out of the exchange and user wallets:
"Cryptopia no longer has control of their Ethereum wallets, and the hacker still does. The hacker has the private keys and can withdraw funds from any Cryptopia wallet at will."
Elementus also claimed the same hackers struck again two weeks later when they continued to withdraw funds.
Cryptopia announced that it has gone into liquidation this week after finding, "…it could not meet its debts as they fell due."
The process will take, "…months rather than weeks," said the company, and the exchange cannot promise, "what will be returned…"
The Assetylene website, which bills the exchange as "New Zealand's (sic) most advanced crypto trading platform," appears to still be under construction and is not yet hosting live trades.
On May 20th, blockchain analytics company CoinFirm tweeted that hackers had just moved 30800 of Cryptopia's ethers (worth ~$7.67M USD) through an unnamed exchange to a "hot wallet" controlled by the hackers:
The #Cryptopia hacker just moved funds to a major #crypto exchange according to Coinfirm!

The hacker sent 30790 #ETH (~$7.67M) to a new address (Yellow) and then sent 10 ETH (~$2500) to an exchange address (green) that then landed on their Hot Wallet. https://t.co/xJ5bGphf44 pic.twitter.com/GqOUMgi7Kh

— Coinfirm (@Coinfirm_io) May 20, 2019
According to Confirm, hackers moved at least 10 ethers stolen from Cryptopia into a hot wallet hosted by the crypto exchange Huobi.

Last year, Huobi registered with the American Financial Crimes Enforcement Network (FinCEN) just before opening an office in San Francisco, "(designed) to serve as the hub for its planned push into the American market."

Sponsored Links by DQ Promote