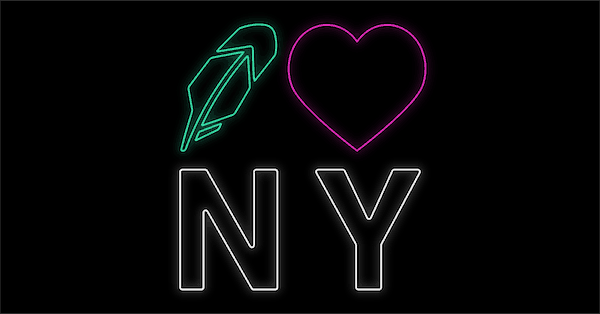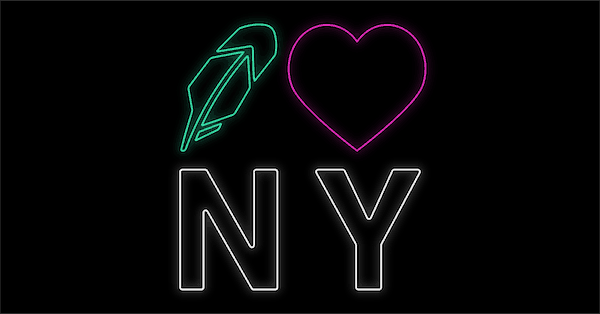 Robinhood announced on Thursday its Robinhood Crypto service has officially launched in New York. This news comes just six months after Robinhood announced that Robinhood Crypto received a virtual currency license, also known as the BitLicense, and a money transmitter license in the state. At the time of the announcement, Robinhood stated:
"As we introduce new financial products, we're committed to partnering with regulators to ensure compliance with industry requirements. Today's announcement is evidence of this commitment. We're excited to bring commission-free cryptocurrency trading to New York, and look forward to coming to more states soon."
Robinhood reported that users may currently invest in seven cryptocurrencies on Robinhood Crypto: Bitcoin, Bitcoin Cash, Bitcoin SV, Ethereum, Ethereum Classic, Litecoin, and Dogecoin. Users may also track price movements and news for those and 10 additional cryptocurrencies.
The platform went on to add that with New York, Robinhood Crypto is now available in 39 states. Robinhood Crypto is now available in Alabama, Alaska, Arizona, Arkansas, California, Colorado, Connecticut, Florida, Georgia, Idaho, Indiana, Illinois, Iowa, Kansas, Massachusetts, Michigan, Mississippi, Missouri, Montana, New Jersey, New Mexico, North Dakota, Ohio, Oklahoma, Oregon, Pennsylvania, Rhode Island, South Carolina, South Dakota, Tennessee, Texas, Utah, Virginia, Washington, Washington, D.C., Wisconsin, and Wyoming.