Dutch banking group Rabobank has reportedly abandoned plans to launch its very own cryptocurrency wallet. According to The Next Web, Rabobank announced plans to launch a crypto service, called Rabbit, which was promised to "bridge the gap between banking accounts and cryptocurrency wallets."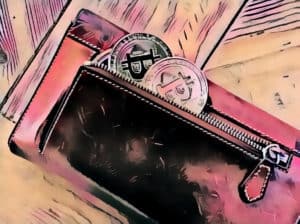 A Rabobank spokesperson reportedly revealed that after consideration with the banking customers in mind the Rabobank team has decided that now "is not the time" to develop the crypto wallet idea any further. The spokesperson also noted that the team has learned valuable lessons about the bank's customers, as well as the crypto market and how to design blockchain and crypto applications.
Rabobank Group describes itself as a full-range financial services provider that operates on cooperative principles. The bank noted that it is comprised of independent local Rabobanks plus Rabobank Nederland, their umbrella organization, and a number of specialist subsidiaries.
Prior to Rabobank announcement, ABN AMRO also announced it was abandoning plans for its own cryptocurrency wallet, Wallie. The media outlet reported that ABN AMRO scrapped plans due to the crypto industry's "lack of regulations" as well as the financial dangers associated with tasing digital assets.