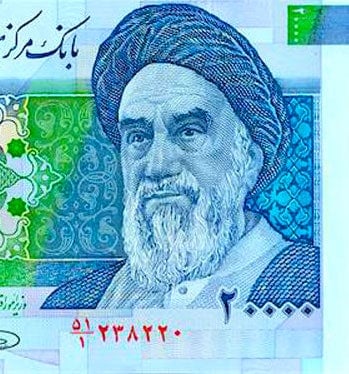 Peer-to-peer Bitcoin trading service LocalBitcoins has shut down trading among users in Iran, likely in order to comply with US sanctions, Coindesk reports.
Iranian LocalBitcoins customers are still allowed to withdraw bitcoins but reportedly cannot conduct new trades or update previous ones.
According to reporter Maziar Motamedi, users began reporting problems with the service on Iranian-language channels on the Telegram messaging app last week.
When a Telegram user directly queried LocalBitcoins on Telegram asking, "Does your site have any new bans for residents of Islamic Republic of Iran?" the company responded, "Unfortunately, our service is no longer available in your country":
"If you have an account already, you will be able to withdraw your bitcoins, but you will not be able to use the platform for trading."
At press time, LocalBitcoin's Iran page reads: "Unfortunately LocalBitcoins is currently not available in your selected region. Please look for other location or come back later."
Another message issued on Twitter states that LocalBitcoins has ceased serving Iran due to "risk-based reasons."
LocalBitcoins has been one of the most popular bitcoin trading apps in Iran because its escrow service holds funds until bitcoins are delivered.
The platform also allowed Iranian locals to load rials and other currencies onto the service through their local bank accounts and did not require them to have credit cards, items Iranians have reportedly had trouble accessing for some time.
In addition to professional traders, in the wake of diminishing foreign currency supplies, some average Iranians recently began buying bitcoins in an attempt to escape hyperinflation in their country.
In response, the government banned cryptocurrencies, but trading continued underground.
Milad Jahandar, CEO of Iranian Fintech Bahamta, told Coindesk that cessation of LocalBitcoins services in Iran will compromise the financial security of Iranians and will set back the Bitcoin cause generally:
"Users will be forced to resort to person-to-person transactions and trusting each other, which increases risks of fraud, sets back the local community, and delays bitcoin prevalence."
Financial companies have come under increased pressure to ensure they are not doing business with Iran following the Trump administration's May 2018 withdrawal from "The Iran Nuclear Deal" and the reinstatement of sanctions.

LocalBitcoins now joins Binance, Bittrex and Shapeshift in banning cryptocurrency trades originating in Iran, though other applications are reportedly still available, including Bisq, "an open-source decentralized peer-to-peer application that runs on Tor…(that) recently integrated Farsi for Iranian users."

"Bisq doesn't require you to do KYC (know-your-customer procedures) and all deals run either privately or anonymously," programmer Ziya Sadr told CoinDesk. "This makes it perfect for Iranian users who are always censored or blocked."

Hodl Hodl, a "global P2P Bitcoin exchange" also allows bitcoin trades for Iranians and does not conduct KYC.

Theoretically, an "open-source peer-to-peer" cryptocurrency exchange runs on similar principles as Bitcoin, namely that numerous, dispersed users run and contribute to the software used to host trades and no central party has oversight.

These features of Bitcoin are designed to make it "uncensorable," meaning immune to complete shut down by authorities.

Some critics have laughed off the notion of "decentralized exchanges" stating that exchanges must necessarily have a few central parties orchestrating key affairs.

If such individuals are ever identified, they could become the target of a law enforcement operations, critics claim.

Neither the Bisq nor the Hodl Hodl site contains information about the people behind the ventures nor where they are located.

Sponsored Links by DQ Promote