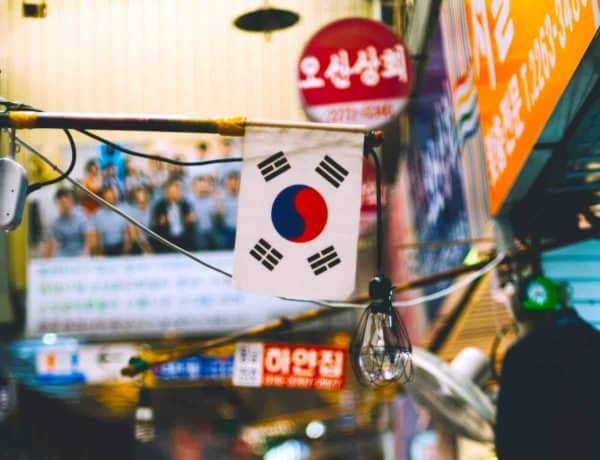 Seoul's blockchain-enthused mayor, Park Won-soon, has announced at the Korean Future Forum his administration's plans to turn Seoul into a data-accumulating "smart city" using a network of 50 ooo censors, blockchain databases and AI (artificial intelligence), Korean media outlet Queen reports.
A cadre of business, biotech, media and ICT (information and communications technology) professionals have already been asked to "diagnose" where to best place the 50 000 censors tasked with collecting "civic behaviour data" on Seoul's 26 million residents, information that will eventually be "fuse(d) with private data."
The censors are expected to be in place by 2022.
"The value of data has become more important than ever before," Park told forum attendees. "Soeul City will collect urban and administrative data based on the world's best ICT infrastructure and combine it with innovative technologies such as AI and blockchains to provide new services that have not been available before."
Among those services will be, "…a system that prevents blocking and tampering in the whole process of mobile voting by incorporating blockchain…into mobile voting system embossing."
A blockchain system is already implemented, said Park, at the Chang'anpyeong Used Car Trading Complex, where 10 000 used vehicles per year change hands. "We have built  a system that can transparently manage the condition of the car, the contract of sale and the performance information."
The new civic data collection system will also involve a "Seoul Citizen's card" that includes "a blockchain integrated authentication system."
"We will do our best to enhance citizen's utilization rate and convenience through linkage with with ZeroPay," said Park.
According to the Zeropay website, Zeropay, "is a way for you the merchant to offset your merchant service fees … (charged by credit card companies by) passing a service fee to all customers while giving a discount to those who pay with cash."
"The future goes to the prepared," Park concluded (according to an automated translation).
Korea was one of the global epicentres of the cryptocurrency boom of 2016 and 2017, and in the Fall of 2017, Bitcoins traded there for "a kimchi premium" of up to 20%.
Unfortunately, fraud was common in that nation's largely unregulated cryptocurrency markets, and Korean "cryptopreneurs" have fallen on relatively hard times in 2018 and 2019 as average Korean investors regroup.
Seoul Mayor Park Won-soon campaigned successfully on a pro-"blockchain" platform and continues to pursue this line.
Though there is some disputing what the term "blockchain" really means, most likely the term is used here to describe a type of database that uses encryption to secure data.
Theoretically, encryption makes the data harder to tamper with as only "permissioned" parties are allowed to alter it and/or must agree to incorporate or expunge data.
"Blockchain" voting systems remain highly controversial, however, mainly because they are Internet-borne.
While "blockchains" have potential, they have not yet proven themselves as undeniably superior to existing or slightly modified standard databases.
The Internet, on the other hand, has been characterized as "a sea of buggy code" easily exploited by bad actors.
For this reason, technologists have advised that, for the time being, voting should at most be conducted on an Intranet in order to ensure a secure democratic process.