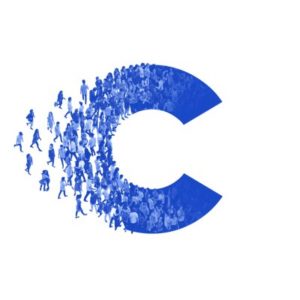 Binance, the world's largest cryptocurrency exchange, has formed a partnership with crypto lending platform Cred. Binance is also an investor in Cred.
Cred is backed by some large investors in the crypto sector including Binance Labs, 500 Startups, Arrington XRP Capital, Blocktower and FBG Capital. Cred is also a founding member of the Universal Protocol Alliance, a board member of the Blockchain Advocacy Coalition.
CredEarn allows crypto holders to "lend" their digital assets to borrowers and ostensibly earn decent returns. The process is similar to a bank savings account except lenders earn a far higher return.
If you are not earning a return on your #digitalassets, what are you waiting for?

Start Earning Now👉 https://t.co/vdjfN08VRf$BTC $BCH $TUSD $XRP $LBA $ETH $EUR $XAU $USD $TRX $GBP $UPBTC $UPUSD $UPEUR pic.twitter.com/cA04wkZ0bC

— Cred (@ihaveCred) May 21, 2019
According to a release, Cred will migrate an undisclosed amount of its ERC20 LBA tokens (Lend-Borrow-Asset – Creds native tokens) to Binance Chain. Cred will also become the "official lending and borrowing platform for the DeFi (Decentralized Finance) ecosystem."
Binance Chain is an Ethereum alternative that attempts to address some of the shortcomings of Ethereum.
Binance CEO CZ said they share a global mission to offer financial services that are inclusive, transparent and equitable for everyone.
"With one-second block time, Binance Chain will help Cred scale efforts to more users and markets, furthering crypto adoption around the world," CZ said.
Cred is a licensed lender, based in California and reports that it has secured over $300 million in lending capital.
Cred enables crypto wallet providers, custodians, exchanges and crypto application providers the ability to offer lending and borrowing.
Cred LBA holders will be able to commit their crypto to a fixed term and have the option to rollover assets for additional periods. Customers receive the best rates when staking Cred's LBA token. No account minimum is needed and interest is paid out in Stablecoin. The principal is paid back in the crypto amounts that were initially received.
Dan Schatt, Co-Founder of Cred, said they were happy to support Binance Chain and continue to collaborate with Binance to bring decentralized finance to everyone in a sustainable way.
Great to spend time with @cz_binance, a great leader and investor of @ihaveCred via @BinanceLabs. @ellazhang516 and @lingzh1220 Appreciate all of your support! pic.twitter.com/Oxu2TxqGBi

— Dan Schatt (@dschatt) May 15, 2019
Sponsored Links by DQ Promote