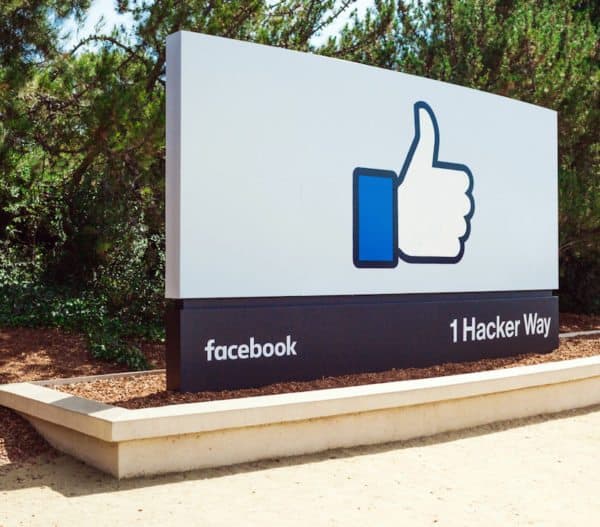 An analyst writing in the latest issue of the Diar Newsletter has argued that Facebook is facing considerable "demographic challenges" to the success of its anticipated venture into cryptocurrencies.
The venture, tentatively dubbed "GlobalCoin," is now being developed at Facebook by a team of blockchain, cryptocurrency and payments specialists working in a secretive department of the company.
While no one can say for sure how "GlobalCoin" is being designed or for what purposes (remittances, payments or trading), reports indicate that Facebook intends to trial the project in India, where the company may be hoping to roll out a Facebook-borne payments system to rival that provided by social media giant WeChat in China.
According to ExpandedRamblings, as of 2018, WeChat Pay boasted 800 million users.
And though Diar provides a forlorn bar graph indicating that a majority of Facebook users (25%) are over-the-hill 25-34 year olds, another graph provided by Diar shows thatthe majority of Facebook's users (240 million) live in India.
No data is provided regarding Indian Facebook users' ages.
Still, age data may not be particularly significant in this case, given that whatever system developed at Facebook can also be deployed at Facebook's more youthful subsidiary, Instagram.
The race to be a leader in mobile banking is one of the most fervent in the world as citizens in emerging economies, many of whom possess no home computer, prioritize possessing a cellphone.
A recent article in the Asia Business Law Journal (ABLJ) claims that a great leap in mobile banking and payments in Thailand has lead the country's top five banks to close 300 branches in the past five years. 
Events like these imply that India is a potentially golden market for any company that can offer single-touch banking and payments on mobile phones, and it appears this is exactly what Facebook is going for.
If that is true, then the Diar analyst focuses erroneously on demographic factors such as Facebook's failure to engage teen users.
The Diar analysis also seems to assume Facebook is creating a tradeable security rather than a token for use internally as a means of settling payments.
The analyst doubts that Facebook will be able to get its aging users excited about crypto trading, and also doubts whether average interested parties can manage (and not lose) their private keys. All of these questions suggest Diar is assuming GlobalCoin will be tradeable.
That GlobalCoin will be used for payments also seems more likely given that rumours reportedly emanating from inside Facebook indicate that GlobalCoin will be pegged to "a basket" of international currencies, rather than just USD.
"Pegged" also suggests that Facebook is creating a "stablecoin" for use in internal trading between currencies, which, given the platform, maybe suggest remittances rather than FX trades.
Still, to be fair, who knows? Facebook may be developing both.