Block.one, the creator of the EOSIO (EOS) blockchain protocol, announced on Saturday the launch of its new blockchain-based social media application, Voice, which is designed with users of the platform in mind. According to Block.one, Voice is a more "transparent social media platform" for the world, where the value of good content gets circulated right back into sustaining the community, not corporate bottom lines.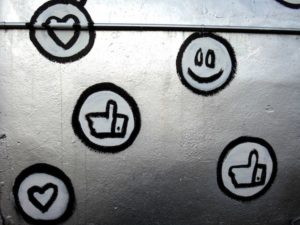 While sharing more details, Brendan Blumer, CEO of Block.one, stated:
"The truth is, current social media platforms are designed to use their users. Just look at the business model. Our content. Our data. Our attention. These are all incredibly valuable things. But right now, it's the platform, not the user, that reaps the reward. By design, they run by auctioning our information to advertisers, pocketing the profit, and flooding our feeds with hidden agendas dictated by the highest bidder. Voice changes that."
Block.one also reported Voice will "cultivate" creation, sharing, discovery and promotion of content on social media platforms by real users, not bots and fake accounts. The company also noted that it will launch the Voice platform on the EOS Public Blockchain.
"Being built on the EOS Public Blockchain, which runs on the EOSIO protocol, means that interactions on Voice will be public, allows for transparency to be a core part of the experience. Everyone –the user, to contributor, the platform –plays by the same rules. No hidden algorithms, no invisible interests."
Founded in 2016, Block.one is a software publisher specializing in high-performance blockchain technologies. The company's first project, EOSIO, is an open-source blockchain protocol designed to enable secure data transfer and high-performance decentralized applications, has received global recognition as the first performant blockchain platform for developers, following its introduction in May 2017.