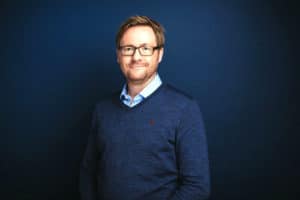 Digital challenger bank Penta has appointed a new Chief Executive Officer. Marko Wenthin, co-founder of solarisBank, will move into the CEO role joining the management team consisting of Jessica Holzbach, Chief Customer Officer, Luka Ivicevic, Chief of Staff, Lukas Zörner, Chief Product Officer and Matteo Concas, Chief Marketing Officer.
Penta, based in Germany, is a digital bank targeting the SME market. solarisBank, a banking-as-a-service platform with a banking license, powers Penta.
In his new role at Penta, Wenthin is expected to lead the international expansion of the business banking provider, as well as to open up the next larger customer segment for Penta.
Penta says that companies can open a business account within minutes and quickly receive a German IBAN, Mastercard debit cards, multi-cards for expense management and other business account services. Penta, launched in January 2018, currently has over 6,000 customers in Germany. The company is headquartered in Berlin, with offices in Milan and Belgrade.
Penta reports that it has already taken its first steps into the Italian market. Towards the end of 2019, Penta will be available to Italian SMEs.
Wenthin, who spent 16 years at Deutsche Bank in various executive roles, said he is looking forward to his new role at Penta:
"On the one hand, digital banking for small and medium-sized companies is very important to me, as they are the driver of the economy and I have spent most of my career in this segment. On the other hand, I have known Penta and the team for a long time as successful partners of solarisBank. Penta is the best example of how a very focused banking provider can create real, digital added value for an entire customer segment in cooperation with a banking-as-a-service platform. Now is the time to get Penta's fast and easy business banking solution to appeal to the traditional mid-sized companies as well."
Holzbach, co-Founder of Penta, said that with Wenthin, Penta's team has gained a very experienced leader who will decisively advance Penta through his many years of expertise in international banking, both in the traditional and digital areas.
"Our goal is to establish Penta as a one-stop financial solution for SMEs in the European market, by integration of financial services and local adaptations in each market. With Marko, we have found the right CEO for this mission."
Sponsored Links by DQ Promote