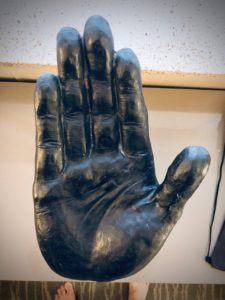 Civil, "a community-owned journalism network based on transparency and trust," will lose banking services at major US bank First Republic June 6th, Decrypt reports.
Civil has been building a blockchain-based digital archive for news articles, and, according to the Civil website, "…Civil tokens are currently sold by The Civil Media Company according to a gradually increasing retail price, driven by market demand."
Supporters of Civil, "…will receive a number of Civil tokens equivalent to your contribution level based on the current retail price," the Civil site states.
According to data on Coingecko, "CVL" tokens appear to be tradable on the Uniswap and Airswap platforms.
CVL tokens appear to have debuted there just over a year ago at $0.23 USD, and now trade for around $0.10 USD.
News of the loss of banking services at Civil was reportedly circulated by Civil COO Naima Jinnah to colleagues in a May 24th email.
The communique also stated that Civil had lost banking, "because we are a crypto-related company."
Civil has also reportedly been denied banking services by Chase, Bank of America and Silvergate, in part, the email states, because the Brooklyn-based company does not possess the "foreign certificate" it needs in the State of New York for being registered in Delaware.
Obtaining the foreign certificate will require that the company file a 2017 tax return, something it reportedly plans to do in coming months.
Founders began promoting the Civil project 2017 when crypto markets were really heating up and when "ICO's (initial coin offerings) for social good were a popular idea."
Several journalists banded together to create the Civil platform and several online newsrooms—including Sludge and Hmmdaily— as an alternative to traditional media system's "broken business model."
Project founders endeavoured to sell a cryptocurrency token built on Ethereum, one that might simultaneously act as a fundraising mechanism (or security) as well as a "utility token" supporters could purportedly use to grade the veracity of content on forthcoming civil platforms.
But Civil's ICO failed to meet its minimum target of $8 million USD in the fall of 2018, and the raise was dropped and funds returned to investors.
Civil has since been running on a reported $5 million USD grant from, Ethereum consortium ConsenSys, a company owned by one of Ethereum's founders, Joseph Lubin.
Numerous cryptocurrency companies have reported problems accessing business banking, and the word-on-the-street in Toronto crypto circles was that crypto companies should never admit the true nature of their business to banks lest they be denied services.
Banks have attributed their reluctance bank crypto firms to concerns about fund origins and possible money laundering.