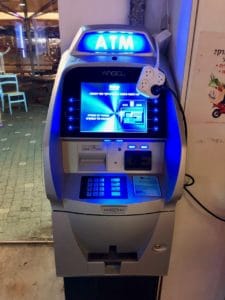 Police in Vancouver have reportedly called Bitcoin ATMs "an ideal money-laundering vehicle" and have asked for federal legislation, and the mayor of Vancouver, the first city in the world to host a Bitcoin ATM, has now floated the idea of a ban, The Star reports.
Vancouver police have issued two warnings in the past year claiming that cryptocurrencies are being used to execute frauds and facilitate organized crime, the outlet claims.
Vancouver's ports have long served as a global distribution point for hard drugs, and residents in adjacent neighbourhoods –the Downtown Eastside, Strathcona and Hastings Sunrise– suffer acute levels of addiction and associated crime, including prostitution, property crime and violence.
Two recent provincially-commissioned reports on money laundering identified BC as an attractive destination for "dirty money," and the issue is a hot one now in the province.
One of the reports found that money laundering, for example, is believed to have induced a 5% exaggeration in the price of real estate in the region.
The first bitcoin ATM ever was installed at a Vancouver coffee shop in 2013. More than 60 machines now dot the Vancouver landscape, according to The Star.
The first Bitcoin ATM contained a built-in palm scanner designed to prevent users from processing more than $3000 CAD per day.
"We don't want drug dealers sending a bunch of coke to the States and then withdrawing cash," said one of the machine's owners as it was unveiled at its location in 2013. "We don't want these to turn into money laundering machines; that's the worst thing that could happen."
"Vancouver definitely has connections to, unfortunately, digital currencies being used for nefarious purposes," Christine Duhaime, a Vancouver lawyer specialized in cryptocurrency consulting, told The Star.
But Duhaime also pointed to the presence of honest actors in the sector:
"But on the other side, it also (includes) legitimate businesses where they're trying to get regulations to operate more legitimately."
Until recently, crypto ATMs have operated on the periphery of regulation. Regulations may now be forthcoming– or may come in the form of a ban.

According to The Star:

"In January, city council passed a motion that suggested a bylaw to 'regulate the use and operation of cryptocurrency ATMs, including the requirement for a business licence, requirement for signage to advertise common frauds, requirement for identifications to be used to verify the sender and receiver of funds and requirement of security features.'"

But that was January.

At the end of May, Vancouver Mayor Kennedy Steward reportedly 'suggested' in council that Vancouver lawmakers could ban crypto ATMs entirely, and city investigators have been asked to report back on the issue in Q4 2019.

In February, the Vancouver Police Department (VPD) Sgt. Alvin Shum authored a proposed resolution submitted to the Canadian Association of Police Conference.

Shum's report claimed that the VPD recorded a 350% increase in the number of cryptocurrency files it handled in 2017 over 2016.

Current reporting rates indicate the VPD will receive 840 reports this year, which would mean a 300% increase over reports made in 2018.

Shum's report also claimed that, by investing a few thousand dollars in a crypto ATM, organized crime groups could, "…put all their cash through that one ATM … as many times as required and either profit from or eliminate the transaction fee."

The report concludes by asking the Canadian federal government to extend current anti-money-laundering laws to cover cryptocurrency ATMs.

Sponsored Links by DQ Promote