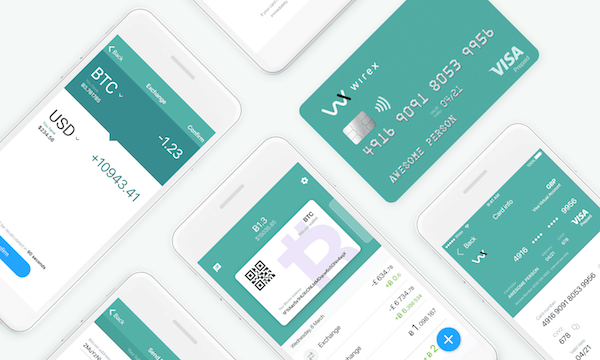 Wirex, a hybrid personal finance platform that merges blockchain tech and traditional finance, announced on Monday the release of the Wirex Token (WXT), its first native cryptocurrency, in an Initial Exchange Offering (IEO) on OKEx.
According to Wirex, the new token is designed to help users access unique rewards, save on fees and own their own share of Wirex. While sharing more details about the token, Pavel Matveev, Wirex CEO, stated:
"We believe that the nascent token economy will eventually replace conventional fiat currency as the dominant form of payment. The Wirex Token helps us integrate with the payment environment of the future and offer users a convenient, fast and cost-efficient way to move digital money across borders."
Wirex also reported that its IEO will take place on June 26th through OKEx's OK Jumpstart program. It was noted that 1% of the total supply of WXT will be available for public purchase on a first-come-first-serve basis at an initial price of $0.01 per token.
"To ensure that Wirex users don't miss out on the token due to high demand, an exclusive pre-IEO sale will take place on the Wirex platform for verified users on the 13th of June. Only $2m worth of WXT will be released for the pre-sale at a fixed price, giving users the best possible value."
The company added the funds raised through the IEO will enable it to accelerate its growth whilst bringing the company closer to its ultimate goal, which is to democratize access to fast, low-cost international remittance and empower retail and corporate customers to use their cryptocurrency in day-to-day life.