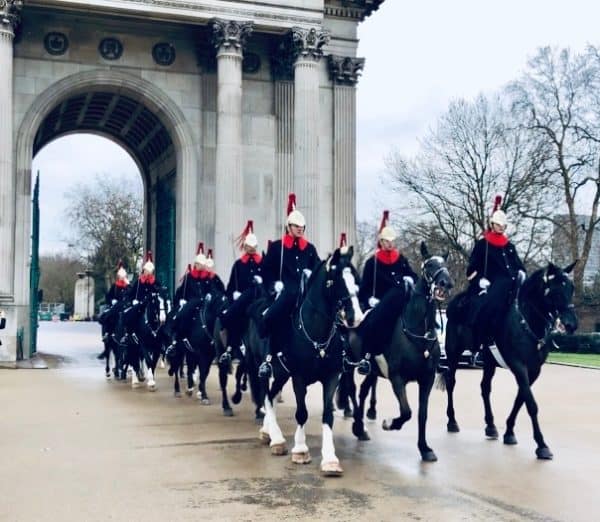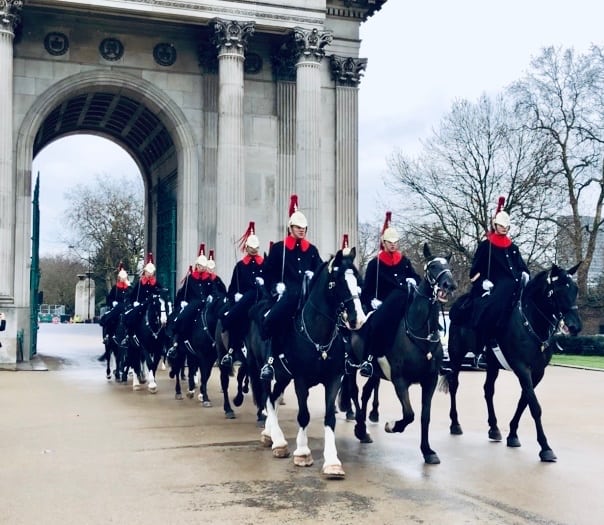 This is London Tech Week and the city is doing a bit of well-deserved chest pounding touting its innovation cred.
In data compiled by London & Partners, the Mayor of London's inward investment agency, venture capital investment into London is booming. In fact even while Brexit jitters rattle the world, 2019 is on track to be a record year for VC investment into London based tech firms. During the first 6 months of 2019, London tech firms received £2.56 billion in VC funding a record when compared to all previous years.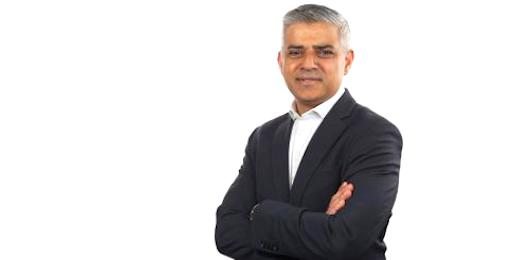 Mayor of London Sadiq Khan issued a statement on London's support of tech:
"London is Europe's leading tech hub and is helping to create even more jobs and investment for the capital and the wider UK economy. As our city's tech ecosystem continues to grow it's important that we encourage greater inclusivity and diversity across the tech sector and ensure that London stays open to investment and talent from around the world."
In a speech delivered at the opening of London Tech Week, Prime Minister Theresa May said she was incredibly proud that the UK is at the heart of the tech revolution:
"Already we are one of the best places in the world to start and grow a tech business. British Tech is growing over one and a half times faster than the rest of the economy, adding more than one hundred and thirty billion pounds to our economy every year," stated May. "We have a first-rate financial sector eager to invest, and last year tech venture investment was the highest in Europe. Our regulatory environment is second to none."
According to a release, London is a leading global hub for technology and innovation, attracting more foreign direct investment (FDI)  from overseas tech companies than any other city in the last 12 months.
In the past year, 91 international tech firms chose to expand or set up an operation in the UK capital with total investments worth £864 million – more than the number of new tech investment projects in other global cities like Singapore (79), Paris (46) and New York (32).
The Mayor's office states that in total, global tech investment projects in the last ten years were worth over £9.5 billion to London's economy creating over 27,600 jobs.
Of course, Fintech, a subsector of tech, plays a very important role in London's tech innovation sector. London is home to multipe Fintech unicorns.
London Fintechs have blossomed with recent major funding rounds in fast emerging firms like:
GoCardless – £57.91 million
Starling Bank – £75 million
Onfido – £50 million.
London is also home to big name Fintechs like Transferwise, Funding Circle, Revolut and more.
US Fintech Credit Karma joined in the laudatory chorus. Credit Karma picked the UK for its first expansion outside of its domestic market. Nichole Mustard, co-founder of the firm,  said they selected London for a number of reasons beyond the fact it is the well established financial center of Europe:
"… the regulator's early adoption of EU "open banking" rules has been a boost for the industry and will allow for fintechs to innovate more quickly," said Mustard. "By setting up our U.K. headquarters in London, we will be able to access more global customers and clients, as well as some of the best international tech talent."
London is the top global destination for American tech companies looking to expand outside the United States. Just about all big tech has a presence in London with many slated to expand their footprint.
---
Table showing global foreign direct investment (by number of projects) for technology for the last 10 years (April 2019 to March 2019)
| | | | | | | | | | | | |
| --- | --- | --- | --- | --- | --- | --- | --- | --- | --- | --- | --- |
| City | 2009-2010 | 2010-2011 | 2011-2012 | 2012-2013 | 2013-2014 | 2014-2015 | 2015-2016 | 2016-2017 | 2017-2018 | 2018-2019 | Total |
| London | 43 | 62 | 93 | 111 | 95 | 90 | 115 | 96 | 120 | 91 | 916 |
| Singapore | 54 | 79 | 76 | 75 | 92 | 100 | 74 | 61 | 79 | 79 | 769 |
| Sydney | 22 | 34 | 44 | 67 | 49 | 50 | 45 | 39 | 35 | 26 | 411 |
| Paris | 15 | 22 | 36 | 30 | 40 | 47 | 42 | 41 | 91 | 46 | 410 |
| Dubai | 36 | 23 | 39 | 36 | 43 | 34 | 42 | 40 | 49 | 42 | 384 |
| Bangalore | 27 | 34 | 31 | 29 | 32 | 37 | 44 | 45 | 45 | 43 | 367 |
| Hong Kong | 40 | 32 | 35 | 28 | 28 | 26 | 36 | 25 | 28 | 12 | 290 |
| Dublin | 19 | 25 | 28 | 24 | 37 | 26 | 30 | 29 | 36 | 27 | 281 |
| Tokyo | 20 | 23 | 19 | 24 | 33 | 28 | 32 | 24 | 30 | 31 | 264 |
| Shanghai | 21 | 42 | 34 | 26 | 32 | 25 | 26 | 19 | 18 | 19 | 262 |
| NYC (NY) | 8 | 18 | 18 | 26 | 43 | 32 | 23 | 22 | 21 | 32 | 243 |
| Munich | 9 | 21 | 18 | 15 | 18 | 27 | 37 | 34 | 32 | 24 | 235 |
| Amsterdam | 10 | 13 | 16 | 28 | 26 | 20 | 35 | 32 | 25 | 26 | 231 |
| Melbourne | 13 | 21 | 29 | 23 | 21 | 30 | 22 | 23 | 10 | 26 | 218 |
| Frankfurt am Mai | 14 | 13 | 25 | 12 | 28 | 24 | 19 | 23 | 29 | 31 | 218 |
| Sao Paulo | 13 | 19 | 38 | 26 | 37 | 16 | 19 | 8 | 18 | 11 | 205 |
| Toronto | 9 | 14 | 12 | 20 | 18 | 18 | 20 | 19 | 20 | 33 | 183 |
| San Francisco | 8 | 9 | 15 | 20 | 45 | 24 | 14 | 21 | 13 | 9 | 178 |
| Beijing | 22 | 33 | 21 | 13 | 18 | 17 | 11 | 13 | 17 | 8 | 173 |
| Berlin | 10 | 7 | 10 | 11 | 17 | 10 | 35 | 23 | 14 | 11 | 148 |
| Cities 21 to 2509 | 1,123 | 1,218 | 1,197 | 1,134 | 1,403 | 1,237 | 1,195 | 1,253 | 1,436 | 1,322 | 12,519 |
| Not Specified | 428 | 571 | 525 | 419 | 540 | 332 | 392 | 345 | 340 | 371 | 4,263 |
| Total | 1,964 | 2,333 | 2,359 | 2,197 | 2,695 | 2,250 | 2,308 | 2,235 | 2,506 | 2,320 | 23,167 |
---
Sponsored Links by DQ Promote