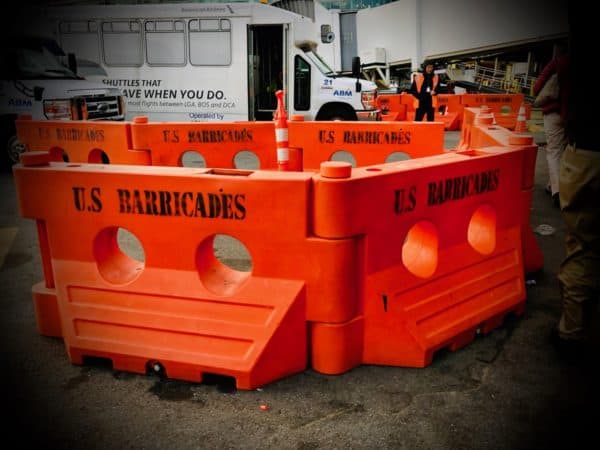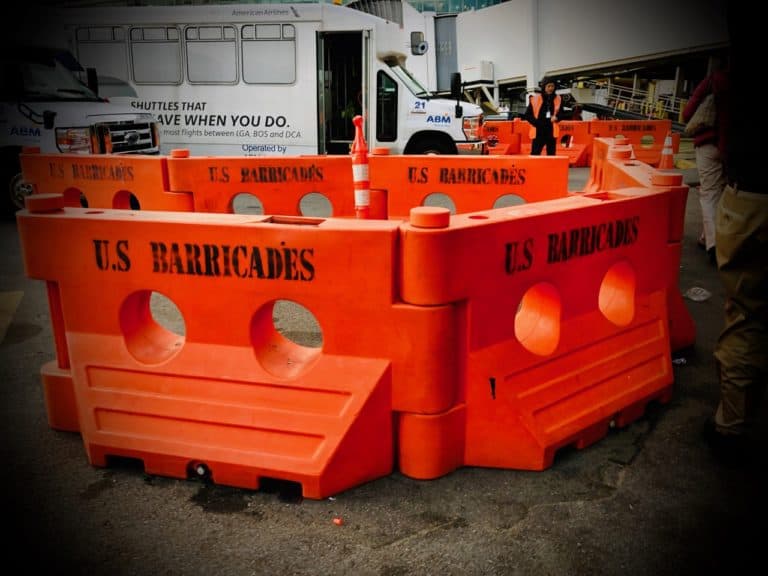 One day after announcing the creation of a dedicated cryptocurrency trading platform for US customers, Binance, the world's largest cryptocurrency exchange by volume, has modified its terms of service to exclude "any U.S. person."
The change comes under the subheading "Prohibition of Use" in the terms:
"By accessing and using the Services, you represent and warrant that you are not on any trade or economic sanctions lists, such as the UN Security Council Sanctions list, designated as a "Specially Designated National" by OFAC (Office of Foreign Assets Control of the U.S. Treasury Department) or placed on the U.S. Commerce Department's "Denied Persons List". Binance is unable to provide services to any U.S. person. Binance maintains the right to select its markets and jurisdictions to operate and may restrict or deny the Services in certain countries at its discretion (emphasis added)."
Binance also announced in a blog post early on May 14th that, "As part of our continuing compliance efforts," it may be requiring some users, "…to furnish evidence showing that their account registrations are consistent with Binance's Terms of Use…."
As of 2019/09/12, users found to have violated Binance's terms will be blocked from trading but will still have access to their wallets.
According to The Block, persistent "non-verified" traders in the US may be able to continue trading on Binance's main platform if they use a VPN (virtual private network) to block their IP addresses.
The same outlet writes that, currently 15% of Binance's customers originate in the United States.
Binance says it has partnered with BAM Trading Services Inc., "…to launch Binance.US, acknowledged by its recently approved FinCEN registration on June 11, 2019."
Regarding the new platform, Binance CEO Changpeng "CZ" Zhao states,"Binance.US will be led by our local partner BAM and will serve the U.S. market in full regulatory compliance."
Binance says Binance US will, "…focus on the trading of mainstream cryptocurrencies with liquidity."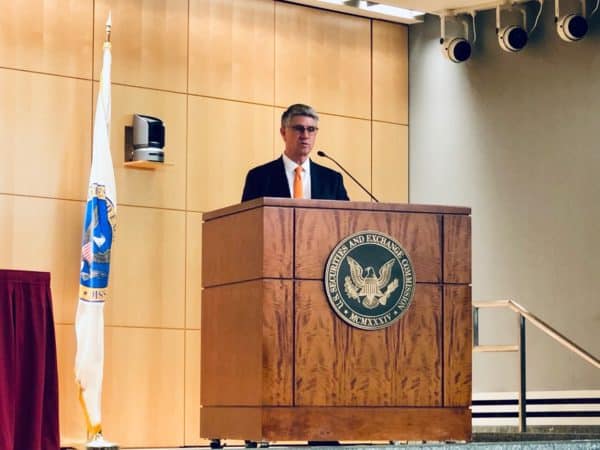 This comment suggests that many of the 150 smaller crypto tokens available on Binance's main platform will not be offered on the US portal, possibly because of US regulator's skepticism towards ICOs (initial coin offerings). That combined with the fear of inciting an enforcement action by the Securities and Exchange Commission.
At a recent event at the SEC Fintech Forum held in Washington, DC, Brett Redfearn, Director of Trading and Markets at the SEC, said that online trading platforms located off-shore that offer securities services to persons in the United States, or solicit US investors to engage in primary or secondary trading of securities, also must register in the US. Redfearn said these exchanges must take "reasonable" steps to assure US persons do not utilize their services – unless they are registered as an exchange.
Similar changes have been cascading across numerous other global platforms for the trading of cryptocurrencies.
Bittrex announced last week that would be blocking its US customers from trading the following 32 "small cap" crypto tokens:
ADT
CMCT
GO
MFT
QRL
XEL
AMP
DNT
GTO
MOBI
QTUM
XNK
BAY
DTA
HYDRO
NLC2
RFR
BCPT
ENG
IHT
NMR
STORJ
BLOCK
FCT
ION
PRO
STORM
BOXX
FLDC
LBA
PTOY
SWT
Bittrex recently engaged in a war of words with regulators in New York after it was denied a BitLicense in the state.

Poloniex, BitMEX, and Bitfinex have also blocked US customers within the past year.

Sponsored Links by DQ Promote