Online Insurance Platform Wukongbao Secures a New Round of Financing from 58 Group, Plum Ventures and Yeepay
On June 20th, online insurance platform Wukongbao announced that it had received a new round of financing. Participants in the investment included 58 Group, Yeepay, and Plum Ventures.
Wukongbao was established in August 2015. It has secured three rounds of funding: 1) ¥15 million angel investment; 2) ¥100 million Pre-A funding in May 2016 ;3) tens of millions of dollars' B round funding in September 2018. It is at the same day that Wukongbao made the official launch of its two core products.
Wukong Mutual Insurance:the mutual insurance platform offers health insurance (medical coverage for cancer) to consumers from the age of 0 to 75. The upper limit of compensation differs for different age groups: ¥300,000 for consumers between 0 to 40; ¥200,000 for consumers between 41 to 50; ¥100,000 for consumers between 50 to 70; ¥30,000 for consumers between 71 to 75. Applicants shall pay at least ¥8 to join the mutual insurance plan and be admitted to the plan after a waiting period of 180 days.
At present, Wukong Mutual Insurance has attracted 9132 registered users, which is a comparatively small volume compared with other mutual insurance platforms in China.
According to statistics, Chinese leading mutual insurance platforms have already joined the group of million-user club-72.67 million users for Huzhubao (mutual insurance from Alipay), 70 million users for Shuidi Mutual Insurance and 60 million users for Qingsong Mutual Insurance.
 Wukongchou: this is a crowdfunding platform for illness payment. Patients and his/her families could use this platform to raise money and share it on one's own social media accounts (e.g. WeChat). (Source: iyiou)
Online Insurance Platform Wukongbao Secures a New Round of Financing from 58 Group, Plum Ventures and Yeepay #Insurtech
Alibaba and JD.com Start to Offer Merchants with Data Services to Build up "new retail"
According to Reuters, Alibaba and JD.com are seeking to launch data service partnerships with merchants.
Huang Xiao, head of e-commerce at snack food chain Bestore Co Ltd, said that the company plans to combine facial recognition technology with Alibaba's customer data by the end of the year. When customers who choose to have their facial recognition data in Bestore's system enter the store, the clerk can better check the customer's preferences. The shift is an important part of what Chinese e-commerce firms call 'new retail' – matching data available from internet shopping and gathered through brick-and-mortar stores to provide highly personalized services.
In 2018, US diaper brand Huggies worked out why its Chinese competitors enjoyed more popularity in the market through such data services and changed its product's material, which contributed to a 60% rise in sales on JD.com in 2018. (Source: Reuters)
Dianrong Announces a New Round of Financing led by Standard Chartered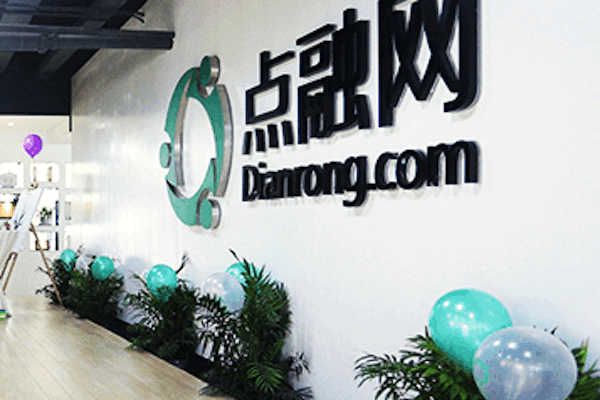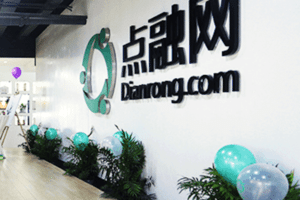 On June 20th, Dianrong, one of China's leading financial information intermediary service platform, announced a new round of financing. The investment was led by Standard Chartered Private Equity Co., Ltd., Affirma Capital and other existing shareholders followed. According a report of Financial Times in April this year, Dianrong was planning to raise $100 million in funds from new investors and existing shareholders. In 2015 and 2018, the company received $207 million and $290 million in financing respectively. (Source: WDZJ)
Dianrong Announces a New Round of Financing led by Standard Chartered #OnlineLending #Fintech
---
The above is a weekly synopsis of the biggest stories on Fintech in China provided by WeiyangX, part of Tsinghua University, in partnership withCrowdfund Insider.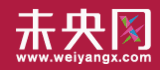 WeiyangX is the most influential website focusing on Fintech in China. The site covers the latest news, industry data analysis, business practices, and in-depth fintech cases in fintech. WeiyangX is incubated by Fintech Lab. Founded by Tsinghua University's People's Bank of China (PBC) School of Finance in 2012, the Fintech Lab is the first and leading research entity dedicated to leading best practices, promoting interdisciplinary innovation, and encouraging entrepreneurship in the field of fintech through scientific research and innovative project incubation.

Sponsored Links by DQ Promote