Merj Exchange plans to list its own shares claiming to be the "first-ever regulated security token on a national exchange." Merj, based in Seychelles, is a securities exchange, clearing agency, and securities facility regulated by the Financial Services Authority as a national exchange.
Merj says that unlike Gibraltar's GBX, a subsidiary of the GSX, MERJ is the only national securities exchange that is licensed to offer post-trade services of tokenized assets.
MERJ says their security token offering (STO) platform offers investors the benefits of tokenization while maintaining the regulatory standards they have come to expect.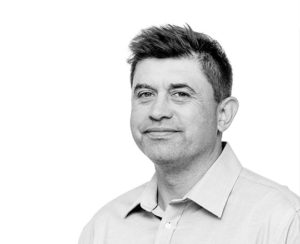 Tokenized shares for MERJ Group will be listed alongside its existing stock. MERJ Exchange CEO, Edmond Tuohy, described the move is "an important step toward enabling millions of ordinary people to invest on the global stage."
"MERJ is proud to be spearheading a 21st-century framework for tokenized securities," said Tuohy in release. "We truly believe this technology will be one of the key steps toward democratizing global access to the capital markets. We wanted to take the best of the technology and marry it with the highest possible regulatory standards."
Tuohy previously established Macquarie's Equity Derivatives and Structured Finance business in South Africa and was a co-founder of Velocity Trade South Africa.

Seychelles is a jurisdiction that has pushed forward with bespoke rules to facilitate growth of the security token sector. The Seychelles is a commonwealth country and an associate member of The International Organisation of Securities Commissions (IOSCO).

Merj notes that with support from the IMF, World Bank and OECD, the country's government and regulators have been able to establish a well-respected jurisdiction with a diverse and growing financial services sector.

The stock exchange is a key part of that development and listings on MERJ now represent more than one-fifth of national GDP, with companies from five continents. By listing its own equity in tokenized form, MERJ is said to be proving the "rigor of a framework that has taken three years to build."

Sponsored Links by DQ Promote