PBC, CBIRC Unveil White Paper on Financial Services for Smaller Businesses
To comprehensively sum up the new policies, new practices and new achievements on financial services for SMBs in 2018, and to better respond to social concerns, the PBC, in cooperation with the CBIRC and other departments, completed Report on Financial Services for China's Small and Micro Businesses (2018) (the "White Paper"). It is the first of its kind officially issued by China's government departments and will be published and distributed soon.
Thanks to the joint efforts in the financial system, China's SMBs saw constantly increased credit support, notably reduced financing cost, steadily widened coverage of financial services, continued financial services innovation, and diversified financing channels in line with the features of SMBs, as compared with that in 2017. All these achievements are attributed to the constant improvement of financial policies and the support system:
the organizational system for inclusive finance has been established and improved, and the service-provision capacity and levels of financial institutions in the banking sector have been enhanced as they optimize resource allocation, improve the mechanism of credit management, strengthen the use of Fintech means and innovate product services;

multi-tiered financing markets and system, including the commercial paper market, bond market, equity market, and venture capital market have been improved constantly;

policy support systems, including monetary policies, differentiated supervisory policies, and fiscal incentives have been improved;

the risk sharing and credit enhancement mechanisms, including insurance institutions, financing guarantee institutions, local risks compensation, and credit information system have been gradually established. (Source: PBC)
China: PBC, CBIRC Unveil White Paper on Financial Services for Smaller Businesses
NIFA releases AML and anti-terrorism guidelines for Fintech practitioners
On June 24th, the National Internet Finance Association of China (NIFA) issued the " Guideline for Risk Management and Internal Control Framework of Anti-Money Laundering and Anti-Terrorist Financing for Internet Finance Institutions." The guideline strictly follows the risk-based anti-money laundering methods and related work requirements determined by the People's Bank of China, summarizes up the best practices of anti-money laundering conducted by domestic and overseas institutions, and provides a framework for the construction of anti-money laundering risk management system and internal control mechanism.
The guideline is an exploration and attempt by NIFA to fulfill its duties in the service industry. In the next step, NIFA will adjust and gradually improve the directives according to the regulatory policy requirements and the latest anti-money laundering situations. In the future, the association will join other industry associations to update the "Framework Handbook" as an industry rule for anti-money laundering work in the fintech industry. (Source: mpaypass)
China: NIFA releases AML and anti-terrorism guidelines for #Fintech practitioners
Insurtech platform Huize.com is planning to go public in the US
China's one-stop insurance e-commerce service platform Huize.com is planning to conduct an IPO in the United States this year, with an aim to raise $100-200 million.
Founded in 2006, Huize.com is affiliated to Shenzhen Huixuan Insurance Broker Co., Ltd., and is mainly targeted at the individual and family customers.
Huize.com is one of the earliest online platforms approved by China Banking & Insurance Regulatory Commission for online insurance sales. (Source: ifeng)
#Insurtech platform Huize.com is planning to go public in the US
Walmart China Tracks Food Supply Chain with Blockchain
On June 25th, China Chain Store & Franchise Association (CCFA)and Walmart China jointly held a 2019 National Food Safety Week and Traceability System Construction Seminar in Beijing. It's at these meetings that Walmart China officially launched its Blockchain Traceability Platform. The first pilot batch of 23 kinds of products have entered the platform. In the second half of this year, more than one hundred kinds of products will be included into the system, covering more than ten categories including fresh meat, vegetables, seafood and own brand products. strategy. By scanning the QR code on the product, customers can know the source of the product supply and the geographical location information received by Wal-Mart, the logistics process time, and the product test report. (Source: Cointelegraph)
---
The above is a weekly synopsis of the biggest stories on Fintech in China provided by WeiyangX, part of Tsinghua University, in partnership withCrowdfund Insider.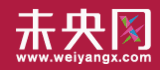 WeiyangX is the most influential website focusing on Fintech in China. The site covers the latest news, industry data analysis, business practices, and in-depth fintech cases in fintech. WeiyangX is incubated by Fintech Lab. Founded by Tsinghua University's People's Bank of China (PBC) School of Finance in 2012, the Fintech Lab is the first and leading research entity dedicated to leading best practices, promoting interdisciplinary innovation, and encouraging entrepreneurship in the field of fintech through scientific research and innovative project incubation.

Sponsored Links by DQ Promote