A trader at Maple Leaf Capital has taken to Twitter to present an unflattering analysis of the Bitfinex crypto trading platform's 1st IEO (Initial Exchange Offering) token "Ampleforth" (AMPL).
(0) This will be a thread about Bitfinex's 1st ieo – Ampleforth $AMPL. Whilst with a novel token mechanics, it is anything but stable (faaaar from it, and may not be so even at scale). The somewhat misleading signals might fool many initially, but it's great trading sardine!

— Maple Leaf Capital (@MapleLeafCap) June 27, 2019
According to the trader, AMPL is "unstable" and a "get rich scheme," and its purveyors are wielding "kind of bullshit" financial jargon.
The initial AMPL IEO token sale, the first IEO issued on Bitfinex and Ethfinex's "Tokinex" platform in early June, reportedly raised $5 million USD in 11 seconds.
According to Maple Leaf Capital, coins in the IEO went for 98 cents USD and currently trade for $1.25 USD.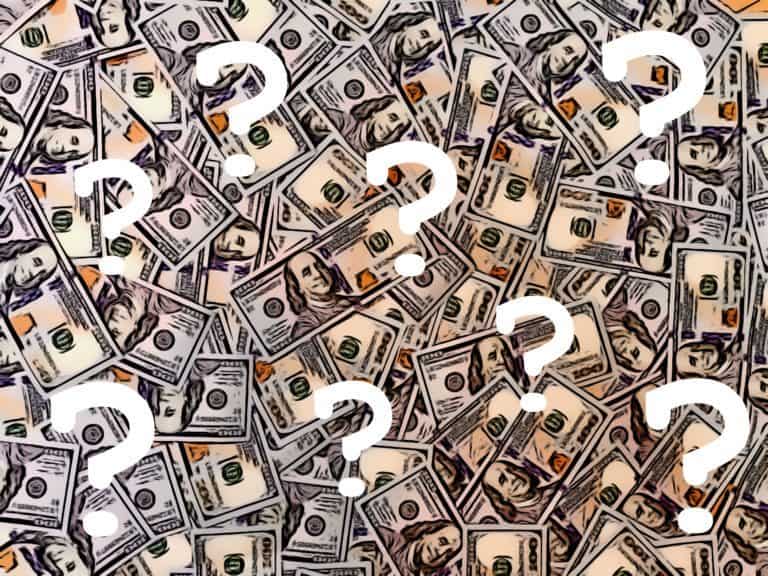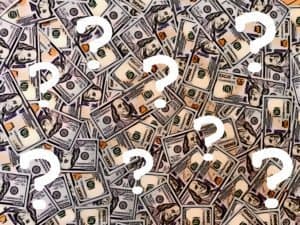 The thread starts by acknowledging the "overall stacked team" associated with AMPL, including Brian Armstrong from Coinbase and "legit scholar" Niall Ferguson. The tweet also notes their collective ability to "tell a good story."
Also on the team is FBG, the trader says, "known for pumps so there's that."
Further down, the tweet reminds readers that AMPL "IS NOT PEGGED."
Bitfinex is perhaps best known as the platform through which most "tethers" (synthetic US dollars purportedly backed 1:1 by US dollars held in reserve) are injected onto global crypto trading systems.
At least 3.3 billion tethers have been released so far.
Unlike with tethers, which are designed to always trade for very close to $1 USD, Maple Leaf Capital says that AMPL's mechanics are designed to reward anyone holding the coin when it over $1.05 USD, so that "every day that it does, you get (Price – 1.05) / 30 more tokens."
By this mechanism, "hodlers," as it were, can continuously increase their holdings, "So even if price is stable, as long as it's higher than 1.05, your portfolio value increase as Q goes up slowly," the trader writes.
This seems like a good deal for "hodlers" (arguably naive, unskilled retail investors).  But the relatively small supply of AMPL tokens (~6 million float and ~60 million USD market cap) make this coin easy to manipulate, Maple Leaf Capital claims:
"I can see this make for a great narrative – a double-kill so to speak for retail – not only can the price pump, but your holding size also increases. (But) At $6 mm USD float, it really doesn't take much at all to (a) pump and (b) keep AMPL at above $1.05."
Maple Leaf Capital says that AMPL will have to scale to billions of dollars in order for the volatility to settle and the price to stabilize around $1 USD, "but the team laid out no roadmap on how to get there."
The coin is built to enrich participants in the meantime, says the trader:
"(B)efore that, as long as wealth gushes in and pumps / keeps price above $1.05 USD, everyone (including the team) gets to become richer everyday simply by the virtue of Q every increasing. So why do I call it "misleading signals"? It's simple…The natural assumption on holders would sell above 1.05 and buy below 0.95 is a mirage initially. One may assume trades would naturally take price or average in, but the reality is given the doublekill on the way up, most people would hold and promote this get-rich scheme…leading to more unsuspecting folks piling in (jeez, if I make money by both price going up and more tokens every day, where do I sign up?). The result in an expansionary cycle could be exponential (P*Q) expansion of one's portfolio value. Slick story to spread."
The same mechanics create a "double whammy" on the downside, too, the trader claims. "You lose value on price, and by the way(,) the amount of tokens you own shrink every day. Who in the right mind will act as 'central bank' to stabilize (a falling knife)?"

All told, writes the trader, "AMPL is anything but stable. Liquidity driven expansions and contractions coupled with animal spirits + unsophisticated investor base is going to lead to extreme booms and busts in overall token value (P*Q), which may not be observable to the casual observation of P."

Bitfinex/ Tokinex have been contacted for comments, and any remarks they provide will be appended to this article.

Sponsored Links by DQ Promote