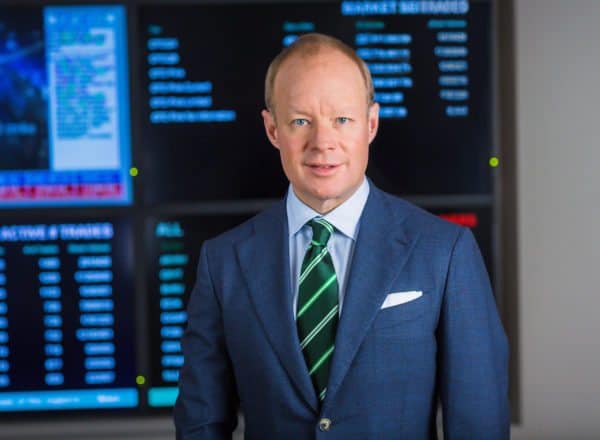 OTC Markets Group trades over 10,000 US and global securities. The company, a regulated alternative trading system (ATS), operates three tiers of trading platforms with each marketplace (OTCQX® Best Market, the OTCQB® Venture Market and the Pink® Open Market). OTC Markets largely targets smaller companies but also provides a service for large international firms that are looking for US investor exposure. Earlier this year, OTC Markets opened an office in London to better cater to global firms interested in the US market.
Meanwhile, a growing number of platforms are investing in, or reviewing, the potential of blockchain based trading – a shift that obviously may impact OTC Markets and how it operates in the future.
Several weeks ago, Crowdfund Insider heard rumblings that OTC Markets had been speaking to various blockchain focused platforms that are seeking to provide regulatory compliant offerings of security tokens, as well as secondary trading. As CI has widely covered, many traditional exchanges have also expressed interest in digital assets, or have actually launched blockchain focused platforms and offerings.
Another sector that has recently seen robust interest at OTC is the fast emerging Cannabis sector. As state laws have relaxed to allow for the consumption of Cannabis, and the prospect for a change at the federal level to regulate legal usage of Marijuana is growing, this sector has boomed.
The interest is so high that OTC Markets launched an OTCQX Cannabis Index which includes 30 of the most popular Cannabis based firms that trade on the marketplace. Many of these companies are Canadian – a market which has legalized Cannabis consumption for recreational use.
To learn more about OTC Markets vision of the future, Crowdfund Insider recently spoke with OTC Markets CEO Cromwell Coulson, gaining further insight into the company's performance as well as his thoughts on digital assets and how they intend on managing this emerging area of finance going forward.
Coulson told us that OTC Markets is doing pretty well providing two key services. First, they help international companies connect with the US markets and, second, OTC provides a stepping stone for issuers to move up to exchanges. In fact, during their Q1 report, OTC Markets announced that 12 companies had "graduated" to national exchanges during the quarter.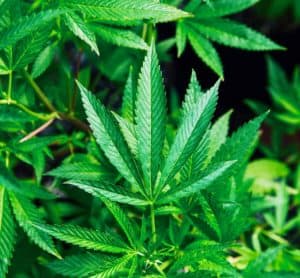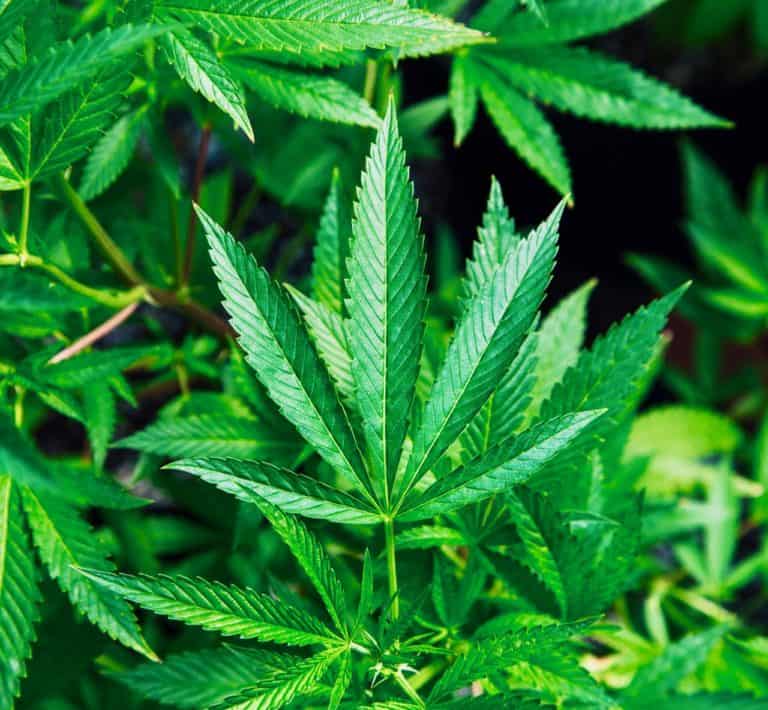 Coulson said the Cannabis sector has been very hot. "We are seeing a lot of activity in this space," said Coulson. "Israel and Canada .. and the US are growing up." Coulson said that Cannabis is going from something that is on the outside, to a sector that is highly regulated and accepted.
He explained that the Cannabis industry wants to set very good practices in the area of disclosure. Cannabis companies want to start as being compliant and trusted entities. This is in contrast to the crypto sector that started outside the realm of regulation and this approach has "come back to bite them a little bit," referencing the crazy initial coin offering (ICO) days.
#Cannabis companies want to start as being compliant and trusted entities. This is in contrast to the #crypto sector that started outside the realm of regulation
We asked Coulson about OTC Markets blockchain strategy and he emphasized that their goal is to provide a gateway into regulated markets focusing on transparency and connectivity. He said that using blockchain for digital securities is interesting but the industry is currently in the "very, very early stages of any transition."
"The ICO market was just a mess. It was a free for all," said Coulson. "It is kind of unbelievable."
As the Securities and Exchange Commission (SEC) was telling everyone these offerings were securities the sector continued to "run at full speed." Now we are in a period of a "backlash and hangover," he explained.
This ICO craze has compelled the SEC to lead with enforcement. This is a sentiment that Coulson holds along with many other industry observers.
"The SEC's Division of Enforcement it is like Mike Tyson. Slow to recognize you, but once it does it is not a good experience," said Coulson.
The SEC's Division of Enforcement it is like Mike Tyson. Slow to recognize you, but once it does it is not a good experience #ICO
While the Cannabis sector remains fully engaged at both the state and federal level with regulators and legislators, the digital asset sector has led with ignoring the rules.
"How do we bring this forward in a thoughtful manner?" asked Coulson.  "The crypto space has spent a long time telling regulators why they are wrong."
The #crypto space has spent a long time telling regulators why they are wrong
And when enforcement comes after someone, "they throw everything in the book at them" and try and push the book open very wide.
"It becomes very tough for the industry," Coulson said. It is not the best approach to be defined by SEC enforcement actions.
Coulson would not comment on any specific SEC enforcement actions but he said litigation can go either way – and this will take some time. For issuers that decide to settle with the SEC, this will be to the benefit of the Commission (and not to the industry). Instead of leading with legislation and a regulatory discussion it ends up being regulation by enforcement action.
Coulson said regulators believe that ICOs would have never have worked if the offerings had been compliant.
But what about Security Token Offerings (STOs)?
Digital securities are, effectively, securities issued using blockchain and, perhaps, taking advantage of the ability to code certain characteristics into the security via a smart contract.
Coulson believes there are a lot of people making very strong predictions about the STO sector but traction remains sparse.
"For the digital ledger to become successful it will become a very boring process," Coulson said.
Esoteric securities may or may not occur, he said, but disclosure remains a requirement.
"If any of them can use the blockchain to take expense and risk out of the process they are going to jump all over it," said Coulson.
Coulson added that currently, fees are high on these digital asset trading platforms taking 2% to 3% of the transaction. "Just think if Schwab could charge that," commented Coulson.
"We know where it is going but we don't know how and when and who is going to do it."

"We are very open to helping these new entrants from an issuer perspective. Connect them into the regulated broker markets. We have not yet met anyone who is doing enough of it," Coulson added.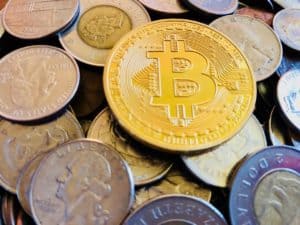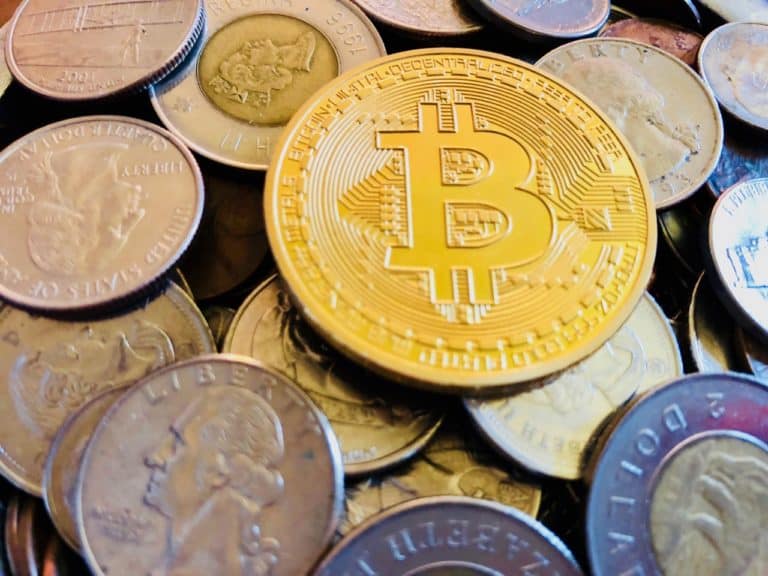 Currently, he views OTC's role as a bridge to regulated markets. A good example may be the Grayscale Bitcoin Trust (OTCQX:GBTC),  the world's largest digital currency asset manager, which provides compliant access to the most popular crypto – Bitcoin.
Coulson said that much of the current digital asset software is "dead software." But the pioneers you have to watch and help. He credits all of the pioneers for trying. It's hard. Everyone is watching this sector.
And what about competition from other exchanges in the US? Coulson said that everyone is "sticking their toe into the water" but we are not there yet.
"If you run a market you become a firm believer in the market deciding. The west coast forgets a little bit… you can disrupt regulated markets in two ways. Inside the system and outside the system. A lot of startups have been sitting outside the regulated [space]. Securities law is a regulated game."
Coulson said that if digital securities become a repeatable business everyone will either buy or build their platform. You may, in fact, save by driving efficiencies.
"I am always excited about new tech and new ideas, but we are also always careful that what we do is within the bright lines of securities law."
If digital securities become a repeatable business, everyone will either buy or build their platform #DigitalAssets #Fintech
Coulson believes that in ten years time it could be much bigger so he is paying attention to the digital asset sector.
"It is going to be interesting. If the New York Stock Exchange is on the digital ledger it will be very cheap for us to move our smaller public companies to a [digital platform]."
Sponsored Links by DQ Promote