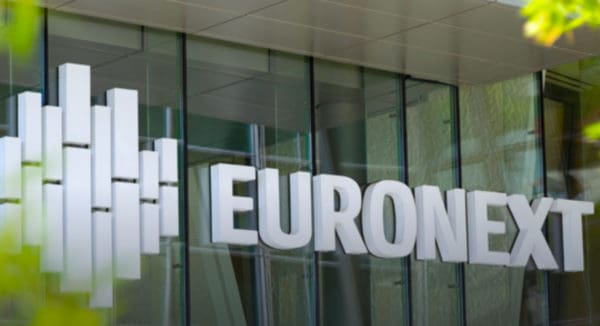 Euronext, a leading European securities exchange has subscribed to the entire €5 million capital increase of tokenization platform Tokeny Solutions, according to a release. The investment gives Euronext a 23.5% stake in the blockchain platform.
At the end of March, Euronext had approximately 1,300 listed issuers worth €3.5 trillion in market capitalization.
Euronext currently offers equities, FX, ETFs, warrants & certificates, bonds, derivatives, commodities, and Indices. It seems that, in the future, Euronext will be listing digital assets on their marketplace.
Tokeny Solutions is a platform that provides issuers a one-stop shop for the issuance and management of digital securities. Their "T-REX protocol" is designed to integrate compliance obligations into the digital asset smart contract, to create tokens which are compliant by design.
Based in Luxembourg, Tokeny is a Fintech that claims to be the market leader in delivering an institutional grade platform for tradable digital assets/security tokens. This includes assets such as tokenized loans, structured notes, equity, and other funds.
Tokeny reports that it has issued multiple tokenized offerings across five continents with further security offerings in the queue today.
For Euronext, this gives the traditional exchange a solid entry point into the regulated digital asset sector.
Tokeny Solutions will now allow Euronext to onboard a digital asset team that is established in the emerging digital asset sector. Euronext sees the investment as an opportunity to "broaden its client base towards private companies and investment firms."
Euronext said it is convinced about the new tech and is committed to developing solutions that continue to serve its clients and ecosystem going forward as securities migrate to a digital ecosystem.