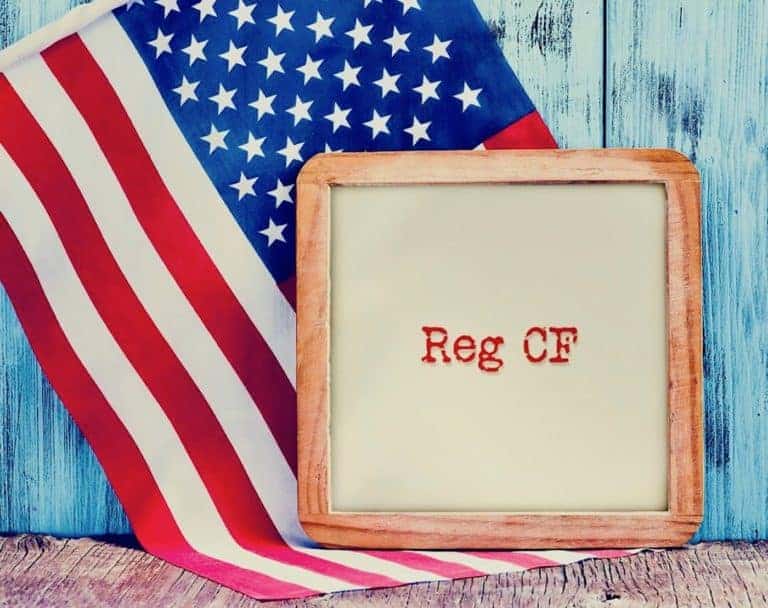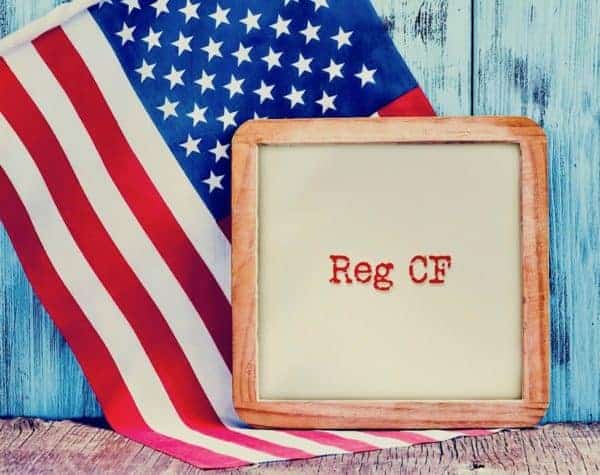 Reg CF (Regulation Crowdfunding) is a unique securities rule that allows companies to raise up to $1.07 million from both accredited or non-accredited investors. Created by the JOBS Act of 2012, Reg CF is the smallest of the three online capital formation exemptions.
Reg D 506c allows issuers to raise as much money as they want online from accredited investors.
Reg A+ requires a company to file an extensive offering circular which must be qualified (approved) by the Securities and Exchange Commission (SEC) – thus some people call it a "mini-IPO" exemption. These issuers may raise up to $50 million from both accredited and non-accredited investors.
Reg CF was, ostensibly, designed to help very small companies across the country gain access to capital to finance their growth. Opinions are mixed as to how successful Reg CF has been since it became actionable in 2016. It is this publication's opinion that the security exemption suffers from multiple flaws which need to be fixed. A recent report published by the SEC described Reg CF as having funded a "modest" amount. If policymakers decide to act and address these shortcomings, Reg CF may turn into a funding path with far greater potential and success.
One of the unique characteristics of Reg CF is that the statute created a new type of entity as an intermediary. "Funding Portals" are FINRA regulated online platforms where companies may pitch their business to investors. Crowdfund Insider has periodically updated our readers on the status of the Reg CF sector and the active funding portals. In May, the 3rd anniversary of the exemption kicking in, CI noted that 44 Funding Portals were in operation and 9 portals had exited the space. A single platform had been suspended. During the past three years since Reg CF became an option to raise capital, $200 million has been funded for a wide variety of firms.
So what has changed since last May? 47 Reg CF Portals and Counting.
There have been no new exits from the list of FINRA regulated funding portals since May. And Fundpaas remains suspended due to the fact the company has not paid their FINRA fees (FINRA Rule 9553). Not a good sign for the platform so it would come as no surprise if Fundpaas (DBA custvestor) ends up being added to the departed list soon.
| | | |
| --- | --- | --- |
| Avonto | Greenville | SC |
| Crowdboarders | Frisco | TX |
| DreamFunded Marketplace | San Francisco | CA |
| First Democracy VC (Indiegogo) | Austin | TX |
| Good Capital Ventures | Massillon | OH |
| Neighbor Capital | San Francisco | CA |
| Startwise, Inc. | San Carlos | CA |
| UFP | Herndon | VA |
| Venture Capital 500 | Saint Augustine | FL |
But since May, there have been three new additions to the roster of Reg CF crowdfunding platforms – each with an interesting story.
First, there is the "SMBX" or small business exchange – a bank replacement platform.
The SMBX is a true marketplace for businesses to issue a "small business bond" which can be traded on the platform thus providing a degree of liquidity. The bonds may be purchased in increments of $1- and generate a fixed rate of return. The price of the bond is apparently determined by an auction process. SMBX makes their money by charging a 3.5% service fee on the total amount of debt raised.
In a blog post, the company explained its vision:
"The SMBX is a smart contract-driven mobile app that allows people to buy and sell small business financial securities –especially Small Business Bonds, so that now their unused money can be lent out to local small businesses as they wish, and now we the people, instead of our banks, can keep the profits earned."
Like a growing number of funding platforms, SMBX is leveraging blockchain technology to remove some of the friction in the primary issuance and secondary trading of these securities.
The company was founded by a "team of recovering bankers, financial engineers and technologists, and accountants."
As of today, the SMBX is just getting started as there is a single issuer, Bernal Cutlery, raising capital on the platform.
Currently, there is very little information for Flair Exchange, or Flair Portal, as its website still says coming soon. What is interesting about Flair Exchange is the fact it is a "non-resident funding portal" and based in Vancouver, Canada. To be approved, Flair needed an opinion of counsel regarding its status as a Canadian operation and you may read it here. Originally, Flair first filed as a resident of the state of Washington.
Finally, there is Vid Angels Studios, a funding portal that is probably the most unique.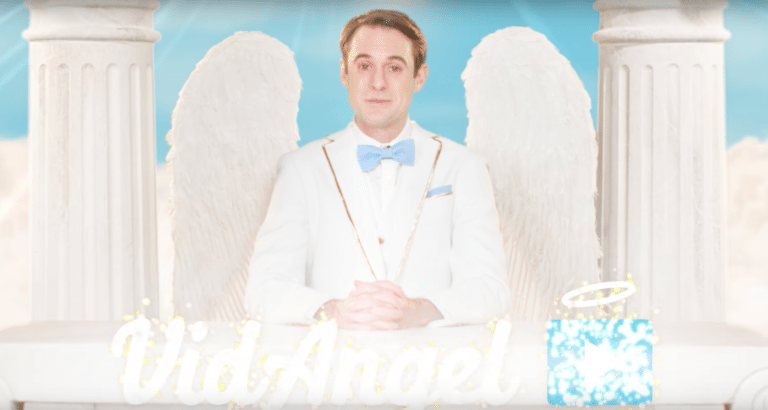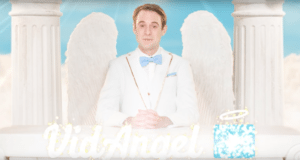 Vid Angel, a video streaming service, was one of the most successful Reg A+ issuers we have seen. Vid Angel raised $5 million from a dedicated community in less than 2 days using the exemption. The company went on to raise about $10 million before receiving a court order telling them to shut down.
Long story – short, Vid Angel was using an interesting process for providing their video streaming services that the big studios did not appreciate. Vid Angel went on to file for Chapter 11 – and bankruptcy proceedings are ongoing with the company providing periodic updates.
But Vid Angel did not let a mere legal battle against major film studios stand in the way of launching a Reg CF platform.
Today, Vid Angel Studios is crowdfunding videos that appear to have a religious leaning. Currently, there are two active campaigns. One, The Chosen, has raised over $830,000 from more than 1500 investors. The first four episodes are available now. The next four are in production.
So what's next for Reg CF? Excellent question…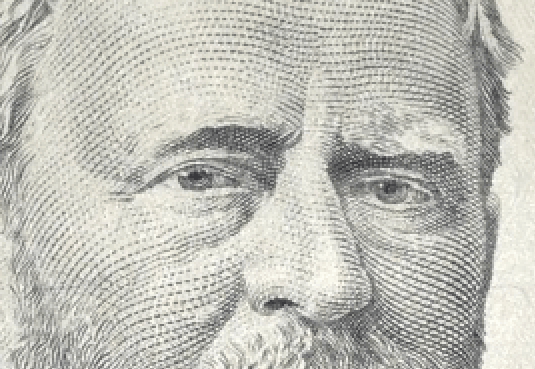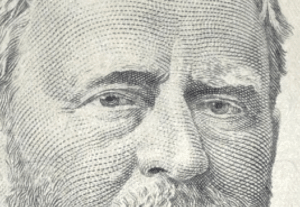 As we mentioned above, the rules are overly restrictive. The funding cap is painfully low and there are other multiple flaws – most of which were recently outlined by the Association of Online Investment Platforms.
The good news is that the SEC is in the midst of a regulatory "harmonization" review process where some of these shortcomings may be addressed – like the much-maligned "accredited investor" definition which is pretty much panned by everyone except the extreme few.
We suggest that any and all industry members take a moment and make suggestions to the SEC on Reg CF, and all of the other security exemptions. You may see the current comments to the SEC here and submit your own via a link.
---
| Company Name | URL | City | State |
| --- | --- | --- | --- |
| Bioverge Portal, LLC | https://www.bioverge.com/ | San Francisco | CA |
| Buy the Block | https://buytheblock.com/ | Denver | CO |
| CollectiveSun, LLC | http://collectivesun.market/ | San Diego | CA |
| Crowd Ignitiion | https://crowdignition.com/ | New York | NY |
| CrowdsourcedFunded | https://crowdsourcefunded.com/ | Chicago | IL |
| EnergyFunders Marketplace | http://www.energyfunders.com/ | Houston | TX |
| EnrichHER Funding, LLC | https://ienrichher.com/ | Atlanta | GA |
| Equifund Crowd Funding Portal Inc. | www.equifundcfp.com | Kanata | ON |
| EquityBender, LLC | https://equitybender.com/ | Charleston | SC |
| EquityDoor, LLC | https://equitydoor.com/ | Austin | TX |
| Flair Portal ( Flair Exchange) | https://www.flairexchange.com/ | Vancouver | British Columbia, Canada |
| Flashfunders Funding Portal | www.flashfunders.com | Sherman Oaks | CA |
| Funding Wonder Crowd | www.fundingwonder.com | Miami | FL |
| Fundme.com, Inc. | www.fundme.com | Murray | UT |
| Fundpass (Suspended - FINRA Rule 9553) | www.custvestor.com | San Francisco | CA |
| Gridshare | www.gridshare.com | Portland | OR |
| GrowthFountain Capital | www.growthfountain.com | New York | NY |
| Honeycomb Portal | www.honeycombcredit.com | Pittsburgh | PA |
| Hycrowd | https://www.hycrowd.com/ | Jersey City | NJ |
| Indie Crowd Funder | www.indiecrowdfunder.com | Los Angeles | CA |
| Jumpstart Micro | www.jumpstartmicro.com | Bedford | MA |
| Ksdaq | https://www.mrcrowd.com | Monterey Park | CA |
| MainVest, Inc. | https://mainvest.com/ | Newburyport | MA |
| Merging Traffic Portal llc | www.mergingtrafficportal.com | Orlando | FL |
| MinnowCFunding | www.minnowcfunding.com | Pasadena | CA |
| MiTec, PBC (Crowdfund Main Street) | https://www.crowdfundmainstreet.com/ | Fremont | CA |
| NetCapital Funding Portal | www.netcapital.com | Lewes | DE |
| NextSeed US | www.nextseed.com | Houston | TX |
| NSSC Funding Portal (SmallChange) | www.smallchange.com | Pittsburgh | PA |
| OpenDeal (Republic) | www.republic.com | New York | NY |
| Pitch Venture Group LLC | https://letslaunch.com/ | Houston | TX |
| Razitall | www.razitall.com | Basking Ridge | NJ |
| SeedingVR, LLC | http://www.seedingvr.com/ | Tuscon | AZ |
| SI Portal (SeedInvest) | www.seedinvest.com | New York | NY |
| Silicon Prairie Holdings, Inc. | https://sppx.io/ | St. Paul | MN |
| Slice Capital | https://wwww.slice.capital | Exton | PA |
| SMBX | https://www.thesmbx.com/ | San Francisco | CA |
| Sprowtt Crowdfunding, Inc. | https://www.sprowttcf.com/ | Tampa | FL |
| Stampede cfp llc | https://www.stampedelive.com/ | Honolulu | HI |
| StartEngine Capital | www.startengine.com | Los Angeles | LA |
| STL Critical Technologies JV I, LLC (nvested) | www.nvstedwithus.com | St. Louis | MO |
| Thrivera Ventures Fund | www.wunderfund.co | Cincinnati | OH |
| Title3Funds.com | www.title3funds.com | Irvine | CA |
| Trucrowd | www.us.trucrowd.com www.fundanna.com | Chicago | IL |
| Vid Angel Studios (VAS Portal) | https://studios.vidangel.com/ | Provo | UT |
| Wefunder Portal | https://www.wefunder.com | San Francisco | CA |
| WWF Funding Portal LLC | https://www.waterworksfund.com/ | Detroit | MI |
---
Sponsored Links by DQ Promote