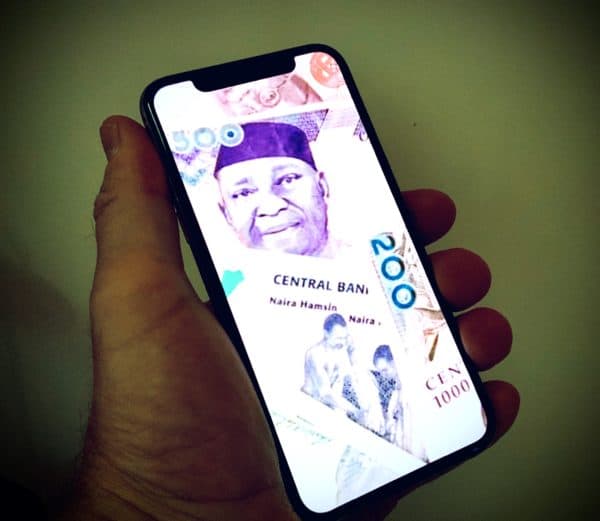 African technology journalist Andile Masuku has written that corruption around remittances in Africa is so bad, "I have become numb to the daylight robbery that ensues whenever I receive money from abroad or send cash to my family back home."
Masuku cites figures from the World Bank when he writes, "the cost of sending cash in sub-Saharan Africa was at least 20% higher than any other region in the world…(and) sending $200 to and from the region in the first quarter of 2018 cost a whopping $19."
Facebook has billed its Libra cryptocurrency project as a means of banking some of world's 1.7 billion unbanked citizens.
The project seeks to allow users to make digital payments via Facebook and WhatsApp. The two apps have a current combined user base of 2.7 billion individuals.
Since the project was announced in mid-June, regulators around the world have been sounding the alarm, warning that a private money system of such instant magnitude established by an unelected entity could destabilize global financial systems.
But on the ground in Africa, parties like Masuku are eager for some kind of disruption or advancement.
"I relish the prospect of a network like Libra permanently disrupting the lucrative cash remittance businesses of large banks and money transfer services," he writes.
For Masuku, corruption is a fair conclusion when it comes to the outsize fees paid for remittances by some of the world's poorest citizens in Africa:
"We must not be naive to the myriad factors responsible for maintaining market inefficiencies and actively engineering economic complexities which corporations like Western Union exploit to great effect…The fact is, many governments in Africa have enabled the remittance industry status quo and have come to rely on lining their coffers with remittance-related revenue."
Bankers and remittance companies have explained that compliance costs and risks are simply higher in some regions, but the fact remains that fees of almost 10% bear a real bite in Africa.
As well, some have questioned Facebook's sincerity regarding its purported interest in banking the unbanked.
Crypto and blockchain critic David Gerard wrote recently about Facebook's Libra project in Foreign Policy, claiming that Facebook has overstated the project's capacity in this regard:
"David Marcus, the Facebook executive in charge of the project, told the press last week that the problems of banking the unbanked were technical — that banks were unable to move money fast enough without a blockchain. This is completely backward. Experts know how to move numbers on a computer. The slow part is settlement and compliance: making sure that money transmitters are solvent, honest, and not fronting for drug runners. Banking the unbanked is a slow, one-on-one social process. Libra's public relations material describes this as if it were entirely a technical problem — and none of it is."
(For the record, Gerard was not specifically referring to Africa when he described illicit finance in the quote above.)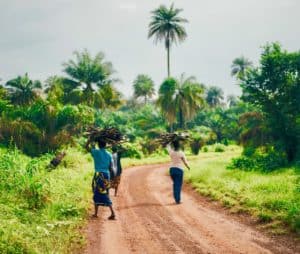 Before Libra was announced, rumour was the company was seeking to pilot the venture in India. But India, which has endured its proportional (and therefore substantial) share of crypto scams has lately taken a turn for the worse when it comes to being hospitable to cryptocurrency ventures.
The country is now considering a very strict ban on the sector, reportedly because the government is concerned widespread use of cryptocurrencies could lead to a devaluation of the rupee.
A souring environment in India could be why Facebook appears to be training its sites on Africa, a region with the potential to become a new economic powerhouse. (Facebook is using the image of an African woman on the Libra.org landing page.)
Masuku does admit that Facebook has operated in a self-interested way in Africa previously.
"We would do well not to forget how it formerly served the world poverty-porn laden rhetoric to justify the global roll-out of Free Basics offering several years ago," he writes.
According to Masuku, Free Basics was a Facebook initiative in Africa that, "lets people in some (17) countries access Facebook and other websites without charge…Dubbed by detractors as the 'Internet According to Facebook,' many African countries lapped it up."
Notably, Masuku writes that India did not jump on the Free Basics bandwagon, based on the notion, "that it was improper to allow Facebook to deliver a dumbed-down version of the internet to hundreds of millions of people."
Poor people all over the world cannot be blamed for believing that something is better than nothing, a fact Masuku acknowledges:
"It is hard to argue that offering poor, disconnected Africans limited web access to services like health, education, jobs, communication and local content at no cost to them is anything but beneficial."
But in Africa and elsewhere, poor people have also been treated like guinea pigs by tech firms short on social sensitivity.
For example, last year in Toronto, a firm called LALAWorld described its program for establishing biometric IDs and digital wallets as part of its 'migrant management system' covering numerous countries in Southeast Asia.
In exchange for a free phone they are obligated to take when arriving at immigrant intake centres in Malaysia, for example, undocumented migrants, said Sanghari would begin furnishing his company with, "a hundred thousand data points –behaviour-profiling digital breadcrumbs dropped when users shop, communicate, bank, cross borders, research or recreate online."
This behavioural data could later be used to determine whether individuals qualify for loans.
"If you are typing at one AM on the Internet," said Sanghari, "(the system) downgrades your score."
When contacted and asked to clarify his statements regarding protecting the migrants' privacy rights, Sanghari wrote, "These are just comparisons of various tech and various things out in the market today. We are trying our best to develop a great product for the unbanked markets," but made no specific commitment to protecting his arguably desperate clients' data.
Facebook has promised that it "will not see" the financial data coming from Libra, but has also not explained if and how the data will be sealed.
Masuku also notes that unfriendly governments in Africa retain the power to cut off citizens access to the Internet. This points to the need for competition, he writes.
"Critics also point to the ease with which African governments can cut off the internet and messaging apps, meaning if it suited them they could effectively cut off their citizens from accessing digital cash. Would it be wise for us to become too dependent on Libra?"
In the meantime, Libra may prove to be competition to the payments establishment in Africa, Masuku hopes:
"With that all said, if on a future Sunday I could send my folks $100 to pay for some cattle vaccines via a WhatsApp message, and they could immediately go to their local agri-mart and make a purchase using Libra – that would be rather nifty."
Sponsored Links by DQ Promote