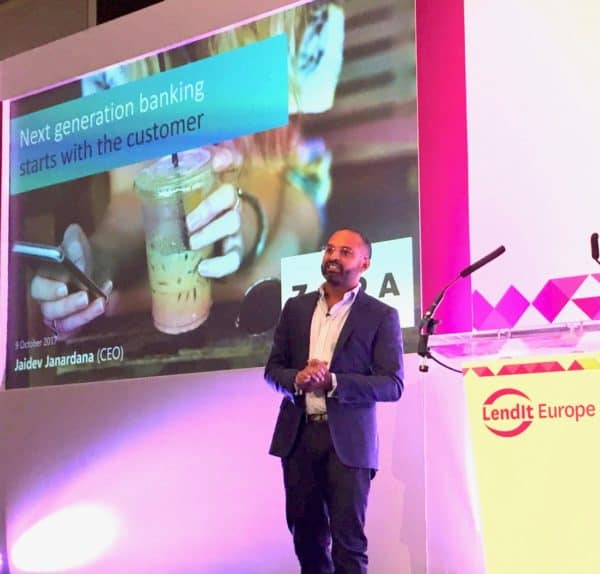 Zopa, the first peer to peer lender to launch in the UK and the only platform to have actually experienced a recession, received a provisional bank license in late 2018 as it looks to transition from an online lender and investment platform to a digital bank of the future. A full UK banking license is imminent and as approval nears, Zopa is looking to raise $235 in growth capital.
According to a report in Bloomberg, Zopa CEO Jaidev Janardana, the company is speaking with sovereign wealth funds and private equity firms about participating in the funding round.
The additional capital will help propel Zopa towards its mission of becoming a full stack retail bank. Janardana has previously predicted that Zopa will become a "major force in retail banking."
He pointed to the success Zopa has experienced when they "pioneered" peer to peer lending back in 2005 focusing on bringing a better product to customers and delivering "fairness and transparency, and better customer service to help even more people to feel good about money." Today, Zopa is a top online lender in the UK.
Zopa is entering the digital banking sector just as online lending in the UK has hit a transformational point as new, stiffer regulations by the Financial Conduct Authority takes hold (in December). It has been predicted by some that the new rules would compel some of the smaller, less well operated, online lenders, to exit the sector clearing the way for well-established Fintech lenders to capture a greater share of the market.
When the new rules were announced last month, Janardan said Zopa is comfortable with the new rules and well positioned to be in compliance. "They call for many things that Zopa is leading the sector on already, so in some ways, they are simply formalizing our best practices," explained Janardana.
By becoming a digital bank, Zopa will be able to offer a whole host of new services but will also put the Fintech up against some hard-charging names in the digital banking sector.
Zopa's digital bank is expected to include options such as a fixed term savings product protected by the Financial Services Compensation Scheme (FSCS), credit card, a money management app and more.
In the 14 years of operation, Zopa has lent over £4.5 billion to almost half a million UK consumers. It's longevity, reach, and consumer trust should help it to better compete against the High Street banks as well as the other Fintech challengers.