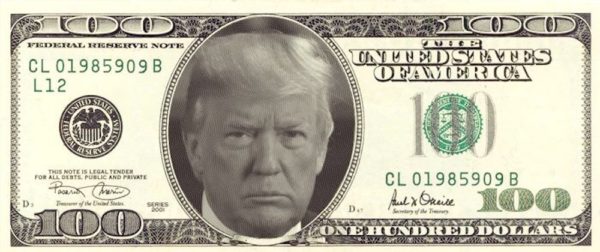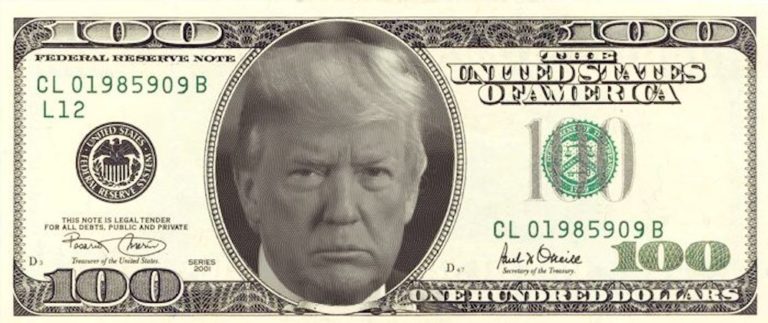 President Trump has shared his perspective on crypto, and, more specifically, Bitcoin and Facebook's stablecoin Libra. In a series of tweets yesterday, Trump professed his commitment to a strong US dollar and his disdain for the virtual currencies.
Trump said we only have one real currency in the USA and it is stronger than ever … It is by far the most dominant currency anywhere in the world and it will always stay that way. It is called the United States Dollar!"
…and International. We have only one real currency in the USA, and it is stronger than ever, both dependable and reliable. It is by far the most dominant currency anywhere in the World, and it will always stay that way. It is called the United States Dollar!

— Donald J. Trump (@realDonaldTrump) July 12, 2019
Trump went on to state that if Facebook and other companies want to become a bank, they must seek a new Banking Charter and become subject to all Banking Regulations, just like other Banks do. Libra has the ability to create "smart contracts" and Facebook clearly has its sights set on more financial services than simply payments and transfers.
His comments came after a social media summit which took place in the White House so one may hypothesize that Facebook's crypto ambitions were part of the discussion.
Trump added that he was no fan of Bitcoin and cryptocurrencies which "are not money." He also cautioned about the unregulated and illegal behavior crypto may encourage.
I am not a fan of Bitcoin and other Cryptocurrencies, which are not money, and whose value is highly volatile and based on thin air. Unregulated Crypto Assets can facilitate unlawful behavior, including drug trade and other illegal activity….

— Donald J. Trump (@realDonaldTrump) July 12, 2019
The policy by Twitter approach by the sitting President should come as no surprise. Trump frequently reveals his intent or political desires on his favorite social network. Recently in Washington DC, there have been multiple hearings addressing the topic of Facebook's Libra – and there are more to follow next week.
The US Department of Treasury has been pursuing tighter control of crypto too with its advocacy of stringent AML/KYC rules.
Nigel Green, CEO of deVere Group – a frequent commentator on Fintech in general, said President Trump was simply wrong placing himself "on the wrong side of history on Bitcoin and other cryptocurrencies."
"The blistering pace of the digitalisation of economies and our lives underscores that there will be a growing demand for digital, global, borderless money. Indeed, it is now almost universally regarded as the future of money," said Green.
Nicholas Gregory, founder of the blockchain specialists, CommerceBlock, emailed over a couple of comments on President Trump's crypto commentary. Gregory said it is only logical for the President to back the US dollar over everything else.
"As the global reserve currency, the Dollar has the most to lose with the emergence of cryptocurrencies like Bitcoin. The irony is that in tweeting about Bitcoin, Trump has just given it the single best piece of publicity it has ever had," said Gregory. "I wouldn't be surprised to see Bitcoin rally on the back of it. The crypto industry will be rubbing its hands with glee."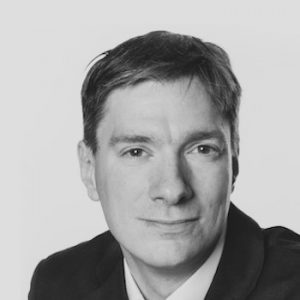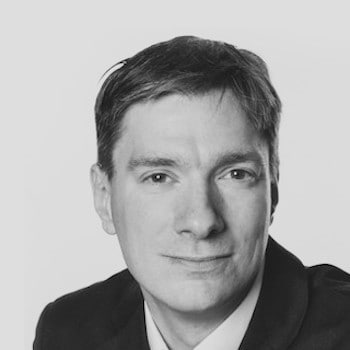 Gregory noted that Jamie Dimon, CEO of JP Morgan Chase, bashed crypto only to announce the creation of the JPMCoin.
"Give it a few years and we'll probably see the emergence of TrumpCoin," Gregory noted ironically.
"The truth is that Bitcoin isn't going anywhere. The air it's based on may still be relatively thin as it's only 10 but it's getting thicker by the day as belief in it grows. Whatever Bitcoin morphs into, and however the broader crypto environment evolves, it's the future and in criticizing Libra and Bitcoin President Trump has given digital currencies the supreme validation they needed."
Gregory added that Facebook is going to have a hard time with regulation given it is a US based company.
"[This] makes the case for Bitcoin even stronger."