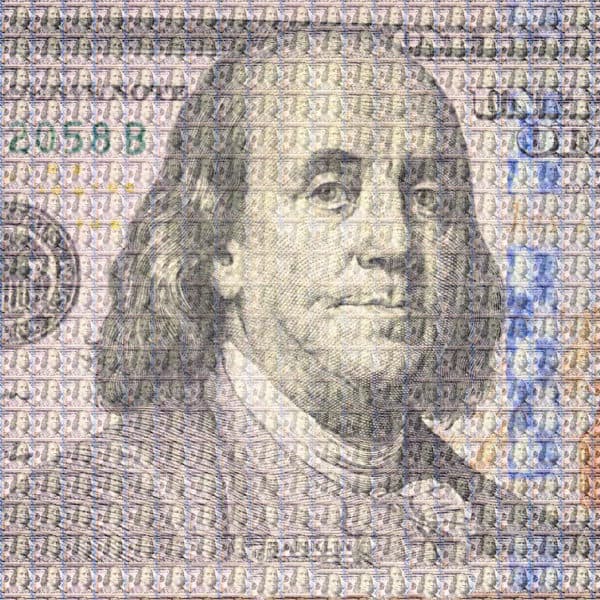 If an individual is interested in taking on investing, jumping directly into the stock market can be difficult, due to intimidation and the high required minimums. The initial perception floating around the industry is that in order to reap any benefits from investing, an individual will need thousands of dollars.
Luckily, the opposite is true- fractionalized investing is empowering potential investors with access to stocks and assets that were previously thought to be completely out-of-reach. Fractionalized investing is gaining so much popularity, that some even say it's the new diversified portfolio. 
This is a breakdown of fractionalized investing, and how it's beginning to significantly change the investment landscape.
What is Fractionalized Investing?
Fractionalized investing has also been described as partial shares, and this is a good way to consider the basics. Effectively, a single share or asset can be split between investors as a result of actions such as tokenization, stock splits or dividend reinvestment plans, allowing investors to own a fraction of a share.
This practice enables investors to purchase smaller portions of various asset classes, which have a high single-share price, at a lower entry point –  essentially giving investors looking to get exposure to the market without investing a lot of capital.
Some fractional shares are part of plans where the dividends that the investor receives are automatically reinvested to buy more shares, or bigger asset ownership portions. This is based on the current market price, while growing the investor's total stake with minimal additional effort.
This type of investing is becoming particularly common when it comes to higher-priced stocks. 
Benefits of Fractionalized Investing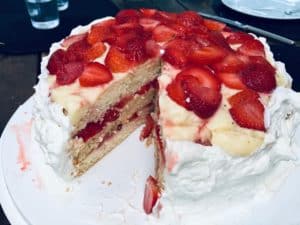 The first benefit of fractionalized investing is being able to invest in companies that were previously unaffordable, allowing investors to enjoy a small portion of their overall success. This method is also more welcoming to new investors, who can gain exposure to larger stocks, which typically trade at higher values. 
Individuals who are investing using fractional shares also have the advantages of boosted flexibility and efficiency in the management of their investments. There are also significant advantages to be had from dividend reinvestment plans, which are an effective way for an investor to build-up a portfolio or receive regular payouts. 
These types of plans may offer automatic reinvestment as an option, where more shares are purchased with each dividend payout that the investor receives, increasing their stake, and growing any future payouts.
Diversified Portfolios
Diversified investments or portfolios are groupings of investments, set up by investors, that are made up of multiple assets aimed at earning the highest possible return with the least exposure to risk. Generally, a diversified portfolio will contain a combination of stocks, fixed income, commodities and more.
This diversification provides a measure of risk protection as these assets will react differently to economic events, and some are certain to perform well while others are not. The idea is that no matter what the economy does, some of the held asset classes will evidently benefit. The investors overall risk is also lowered because it is unlikely for any singular event to affect the entire portfolio.
Fractionalized Investing As The New Diversified Portfolio
Fractionalized investing is becoming more accessible in this modern age. Entry requirements are more reasonable and a number of platforms exist that allow for the purchase and sales of partial shares. These shares don't necessarily try to beat the markets, rather perform in line with them, reducing general volatility and increasing the likelihood of long term gains. The tokenization of securities is one of the avenues that are technologically facilitating, and displaying fractionalized investment in a new way. 
The tokenization of securities is one of the avenues that are technologically facilitating, and displaying fractionalized investment in a new way
The tokenization of assets or securities, in this case, refers to the process of issuing a blockchain-based token that represents an asset in a digital manner. These tokens are easily divisible and programmable and can be representative of smaller percentages, of assets or equity ownership, on the blockchain.
The presence of online brokerage services and other methods of purchase and trade, are rapidly expanding, making fractionalized investing the new diversified portfolio for multiple investors across the globe.
Stocks and traditional investment portfolios are being updated and greatly modernized by fractional investment, which is in turn being facilitated by technological development. Investing in partial shares allows an investor to purchase portions of a stock, which typically has a high single share price at a lower entry point. This type of investing is being popularized, as it is more accessible to new investors, and offers similar benefits to a diversified portfolio with even more convenience. The tokenization of securities can also be categorized as fractional investing and will expand on the promise of the fractionalized.  
---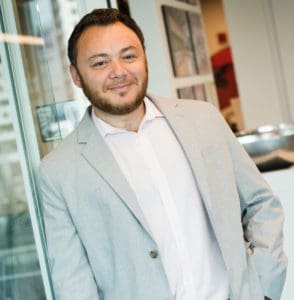 Kirill Bensonoff is CEO of OpenLTV, which gives investors across the world access to passive income, collateralized by real estate, powered by blockchain. In the information technology and cloud services space, Kirill founded US Web Hosting while still in college, was co-founder of ComputerSupport.com in 2006, and launched Unigma in 2015. All 3 companies had a successful exit. As an innovator in the blockchain and DLT space, Kirill launched the crypto startup Caviar in 2017 and has worked to build the blockchain community in Boston by hosting the Boston Blockchain, Fintech and Innovation Meetup. He is also the producer and host of The Exchange with KB podcast and leads the Blockchain + AI Rising Angel.co syndicate. Kirill earned a B.S. degree from Connecticut State University, is a graduate of the EO Entrepreneurial Masters at MIT, and holds a number of technical certifications. He has been published or quoted in Inc., Hacker Noon, The Street, Forbes, Huffington Post, Bitcoin Magazine and Cointelegraph and many others.

Sponsored Links by DQ Promote