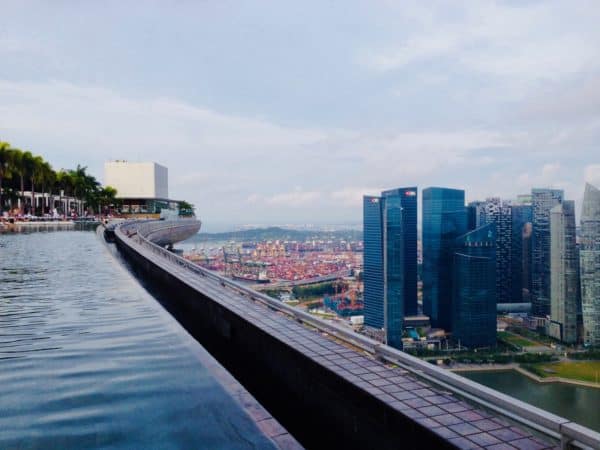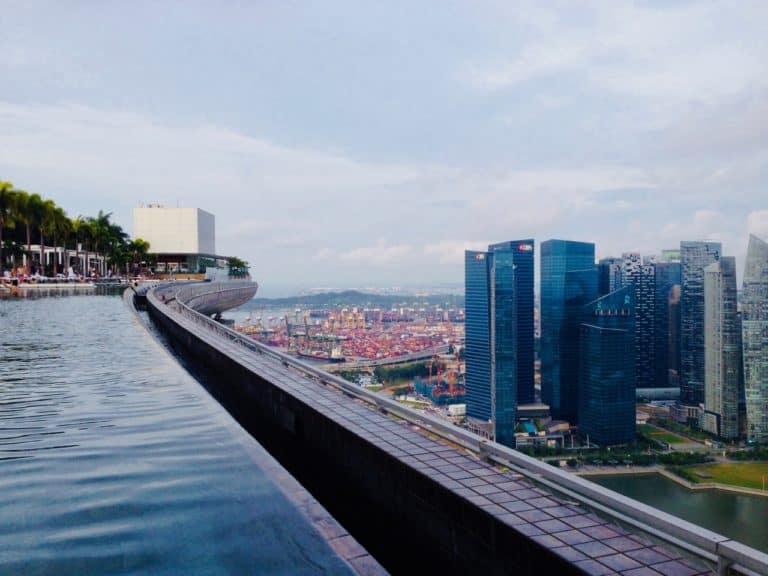 Fraxtor Capital Private Limited, a real estate "co-investment" platform, reports that it has closed an equity round by investors backing a freehold development project in Singapore. Accredited investors could access the offering via the online platform.
Incorporated in January 2017, Fraxtor stands for "Fractional Investors" and was co-founded by Oliver Siah, who has more than 10 years in real estate investment and management as a private investor and through his family office, and Rachel Teo, with over 24 years in real estate development, investment and management through her family office and real estate development company, DTA.
Property Fractional units or "frax"
Fraxtor explains that it offers "byte-sized" investment opportunities to accredited investors. Minimum investments are expected to range from between S$10,000 (USD 7300) to S$50,000 (USD $36,600). Directors and Shareholders of Fraxtor will co-invest in every deal so that their interests are aligned with co-investors.
The company is a" blockchain-enabled" platform seeking to build, over time, an ecosystem of co-investors to pursue global real estate investment opportunities together with seasoned real estate players.
The company intends to digitize the experience of its co-investors and enables them to create portfolios based on geography, asset type and risk profile. The blockchain is said to provide Fraxtor with full traceability of co-investors and the transactions they have made.
Fraxtor says it has been actively looking for global real estate deals in more mature markets such as the United
Kingdom, Germany, Japan, and Australia. Co-investors are also welcome to bring on deals on the platform to garner investment interest.
To date, the company reports that a targeted list of invited high-net-worth individuals have gone through the KYC and AML checks and accredited into Fraxtor's community of co-investors during the soft-launch phase. Fraxtor states that it is now embarking on the second phase of its launch by inviting members of the wider investment community in Singapore to be accredited as co-investors.
Daniel Teo, Director of Tong Eng Group, Hong How Group, and Daniel Teo & Associates (DTA), says that Fraxtor was founded on the premise that Asian investors adore real estate and willingly embrace digital innovation:
"With the secure digital platform to buy fractional units of real estate with a mouse click, investors can gain access to a selection of niche and global real estate investment opportunities which are otherwise out of reach, and enjoy hassle-free real estate ownership as investments are fully managed from inception to disposal," said Teo.
Oliver Siah, Fraxtor's Chief Executive Officer and co-founder, said that this is the first of "a couple of projects" in the pipeline that Fraxtor has lined up, including one located in Europe that Fraxtor plans to launch soon.
"Typically, investment in real estate requires a large capital outlay. This is rather prohibitive and makes diversifying your portfolio difficult. Investors often do not have access to such opportunities because of the deal size or they lack the expertise in structuring deals in foreign markets," stated Siah. "We understand these challenges, hence Fraxtor was conceptualised for investors to invest alongside seasoned investors such as Daniel Teo & Associates. Our strengths lie in our vast experience in global real estate investment, management and development, which has led us to develop an end-to-end digitised real estate investment platform."
The specific project which just closed on the platform is said to commence in November 2019 with completion planned for 2021 when investors will receive their return.
---
Editors Note: An "Accredited Investor" as defined in section 4A(1)(a) of the Securities and Futures Act ("SFA"), Chapter 289 refers to an investor with (1) net personal assets exceeding S$2 million (or its equivalent in a foreign currency) where primary residence shall not account for more than S$1 million; or (2) income level in the last 12 months exceeding S$300,000; or (3) net financial assets exceeding S$1 million.
---
Sponsored Links by DQ Promote